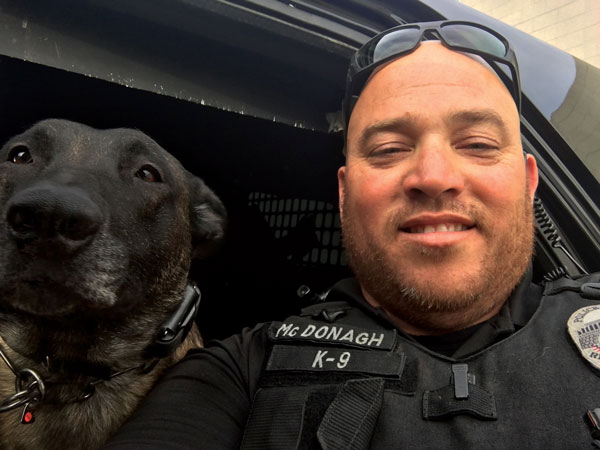 Things are getting a little hairy in the Rialto Police Department. Literally.
For the third year members of the department are taking on No Shave November, a national movement to raise awareness and money for cancer research.
More than 50 members from throughout the department are participating in the campaign, including a few women, said Rialto police Ofc. Dwuan Rice.
But the fuzz is just part of the No-Shave event.
According to No-ShaveNovember.org, the initial concept of the fundraiser was to "grow awareness by embracing our hair, which many cancer patients lose, and letting it grow wild and free. Donate the money you typically spend on shaving and grooming to educate about cancer prevention, save lives, and aid those fighting the battle."
The department hopes to raise $10,000 to help support programs at the American Cancer Society, St. Jude Children's Research Hospital, Prevent Cancer Foundation and the Fight Colorectal Cancer organization.
Last year's effort raised more than $2,700. Rice said the department is almost halfway to its goal and community support is much appreciated.
This year, RPD is extending its campaign through December and donations will be accepted through Nov. 30 and can be made online at no-shave.org/team/RialtoPoliceDepartment.
To learn more about the Rialto police campaign, call 909-644-1896.