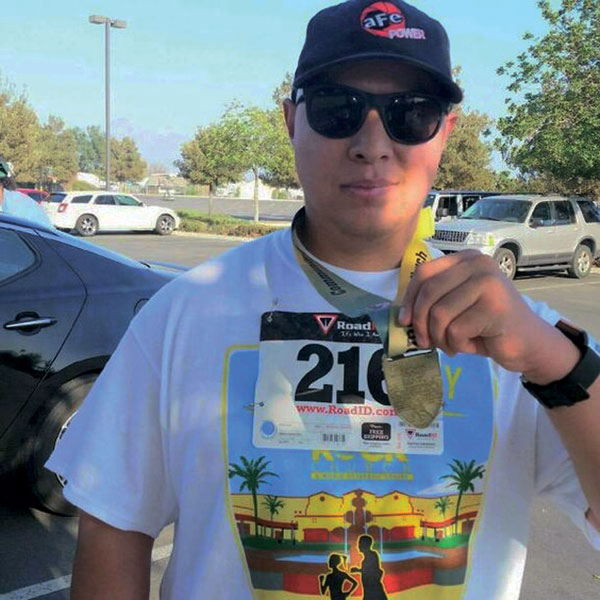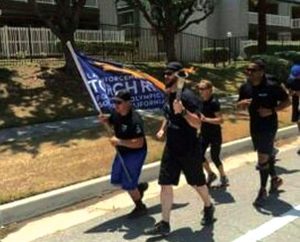 Eric Aguilar is no quitter.
With his hands full daily volunteering with the Redlands Police Department, involved with their CERT program and now an athlete and soon-to-be mentor with PossAbilities at Loma Linda, the 28-year-old Grand Terrace resident refuses to let cerebral palsy run his life.
Instead, he just runs.
Over the last year, Aguilar has dedicated himself to running and completing several Inland-area 5K's and other run/walk events despite the disease he's battled since a child. It affects the right side of body, which also brings on arthritis.
"I have challenges, but I don't let them stop me. Instead, they're moving and keep me focused."
Past runs for Aguilar include the Tinman Triathlon at Cal State San Bernardino, Law Enforcement Torch Run, Grand Terrace 5K, Rock Christian Center Community 5K run/walk, Colton 5K, and the Loma Linda Health Fair and 5K, just to name a few.
Most recently, he completed the Mission Inn Run Nov. 13, which he ran with his mother.
Other family members have joined Aguilar in his runs, and he says the events have brought the family closer. His hope is to have all his family complete an event with him.
"Maybe a Spartan Race in the future," he said. "Something that requires true teamwork."
For now, he's planning his next steps toward the finish line for the Loopers Holiday Classic Dec. 4 and the Santa Fun Run in Loma Linda Dec. 11.
What fuels Aguilar?
Perseverance and a fighting spirit, he said.
"No matter what disability you have, you never give up."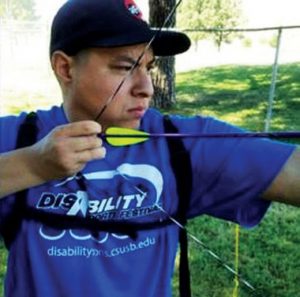 And his motto, "cowards never start, the weak never finish and winners never quit," is what continues to drive him to push forward toward his ultimate goal — competing in the Special Olympics.
"I just want to inspire others," he said. "Earning medals is great but the real reward in all of this is the experience."