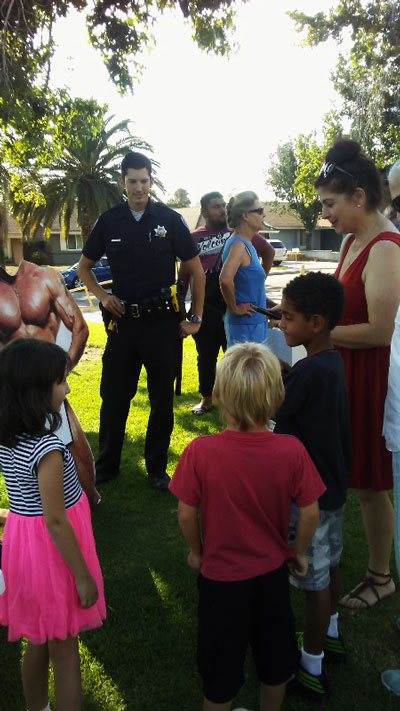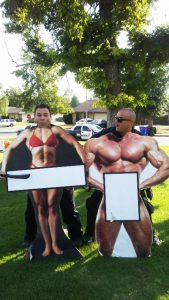 The Muscupiabe and Blair Park Neighborhood Associations partnered on Tuesday night to host National Night Out, an opportunity for the community and police department to mingle in a positive manner at Blair Park.
National Night Out, held annually across the country since 1984, was designed to increase awareness about police programs and to promote police and community partnerships.
"When we respond to a call it's usually for a negative reason, so events like this allows us to have positive interaction with the community," said Police Officer Lee Hagan, just one of 10 officers who showed up at Blair Park. "We want the community to know that we want to learn of their needs and concerns, and to show young kids that there's no need to be afraid of us."
According to Muscupiable Neighborhood Association President Amelia Lopez, the event brings the community together to interact in a fun, light-hearted manner and become acquainted with their local police officers.
"I think that the police department is making strides to improve the city with their Quality of Life Team," said Parks Commissioner Janette McKaig, who brought her daughter, nephew and mother to the event.
Officers took pictures with residents, made smoothies on a bicycle, and participated in the dunk tank. The cheer squad from San Bernardino High entertained the crowd with their latest routines.
"Events like these are important in that it brings the community together and allows us to show the human side of us," said Police Officer Clint Walton.