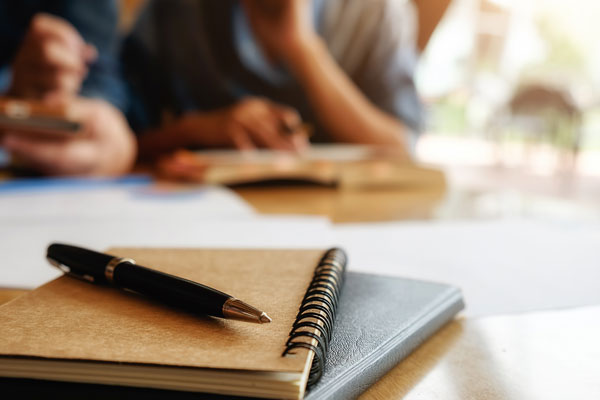 How would you plan for a day that could turn your whole life upside-down? If you knew that on a day in March, everything you've worked for could be at risk, what would you do? How would you prepare for a day when your career, your education, your family and your friends could all be taken away?
Right now, nearly 800,000 young people in this country who are protected by DACA are being forced to ask themselves those questions. Brought to the US by their parents when they were minors, they lived undocumented until President Obama enacted the DACA program that shielded them from deportation and allowed them to attend college and work legally. DACA let Dreamers, as they are widely known, build their lives here with their families and friends, in the country where they grew up. In September, President Trump rescinded the DACA program and gave Congress six months to find a legislative solution. Now Congress must come together and pass the bipartisan Dream Act.
The Dream Act provides an earned pathway to citizenship for Dreamers who serve in the military, earn a college degree, or work for at least three years. Because DACA permits last for two years, every day that Congress fails to pass the Dream Act 1,400 young people lose their legal ability to work and their protection from deportation. For many of these Dreamers who know no home other than the United States, their dream ends on March 5th. At that point, they will no longer be eligible to renew their DACA status and will become eligible for deportation when their work permit expires.
That means that right here in our community, a lifetime of hard work and perseverance could essentially be erased for thousands of young people. Students who graduated at the top of their classes at our local high schools so that they could go on to perform well at our local colleges and contribute to our local economy could become ineligible to work.  They would be at risk of being deported to a country they have never known.
Medical professionals at hospitals like Loma Linda, who worked to put themselves through medical school so that they could serve their communities, will be forced to stop practicing, and begin preparing for a life in a country they can hardly remember. Parents who sacrificed everything to build better lives here for their children will be told that they cannot stay here to watch those children grow up. If Congress does not act, we are not only going back on the promise the federal government made to these people, but we are turning our backs on the very creed that this nation was founded on: that if you work hard and pay your dues, you can achieve the American Dream.
There is only one right way forward here, and that is to pass the Dream Act. This legislation is supported by both parties, in both houses of Congress, and establishes a pathway to citizenship for the young people who grew up here, went to school here, pay their taxes here, served in our military and yet cannot officially call themselves Americans because a piece of paper stands in their way.  That's why I'm leading an effort to reach out to Congressional Republicans to build on the existing bipartisan support for the Dream Act. If we can come together and pass this legislation, we can hold our heads up high knowing that we have honored our legacy as a nation of immigrants – a place where those willing to put in the time, work and sacrifice can still find success.
Though I am encouraged by our progress so far, there is still a great deal of work to be done. With the holidays approaching, we cannot continue allowing families to be torn apart. We cannot continue asking Dreamers to put their futures on hold while we play politics with their lives. We must pass the Dream Act by the end of the year and send a message that the United States is still the land of opportunity, where the American Dream is still alive and well.
This article was written by Rep. Pete Aguilar