Crowds close out CSUSB Summer Concert Series
1 min read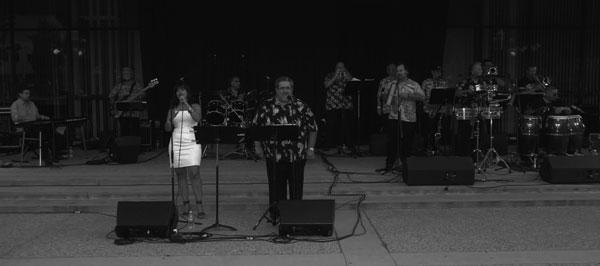 Hundreds grabbed their picnic baskets and blankets for an evening of music as Cal-State San Bernardino wrapped up its annual Summer Concert series Wednesday.
Thirty-four years and running, CSUSB has offered a variety of music through concerts every Wednesday during the month of July.
Carol Dixon, coordinator of the Wednesdays Concert Series for 20 years, says it's always a pleasure to work on the series.
"I always look forward to it," she says. "It's a great way to spend summer."
The concert series held on the university's Lower Commons, runs for five consecutive weeks, with shows lasting about two hours.
Depending on the musical act, this year's series brought out 400 to 1,200 guests each week.
The concert series is made possible through monies from University Rentals, Underwriters and Public Donations.
To learn about next year's 2017 Summer Wednesdays Concert Series, call 909-537-7360.
By Bobby Joe Holman