CSUSB Hosts Topping Out Ceremony for New Performing Arts Center 
2 min read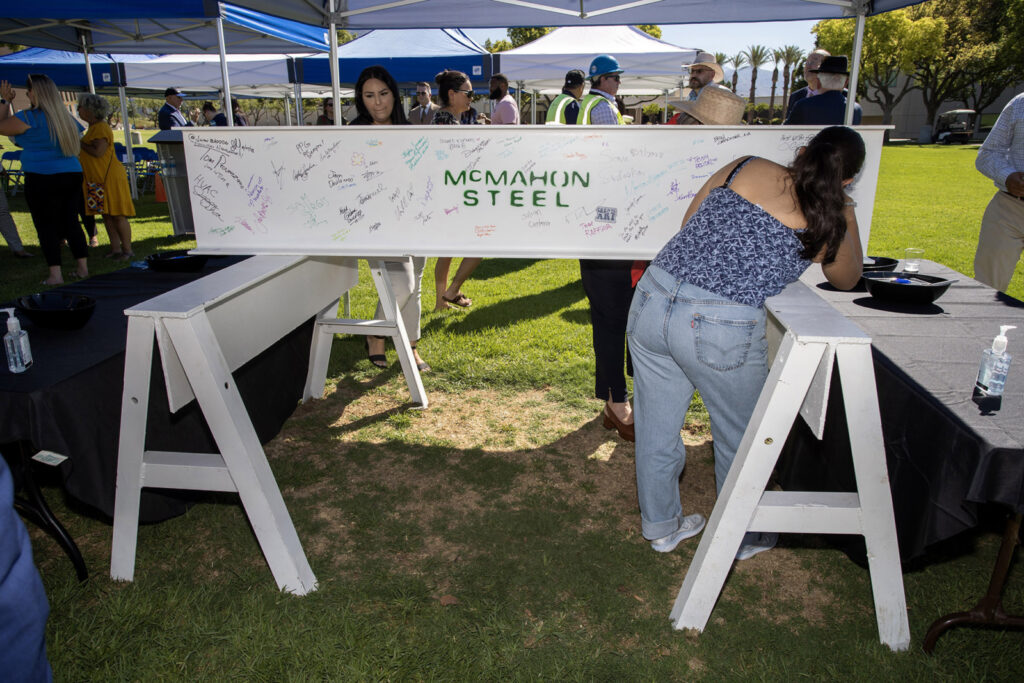 On a sunny Tuesday morning on Aug. 29, the Cal State San Bernardino campus community gathered for the topping out ceremony for the university's Performing Arts Center, set to open during the 2024-25 academic year.
Kathyn Ervin, retired professor of theatre arts, emceed the event. Carlos Two Bears Gonzales, coordinator of the First Peoples' Center, gave the land acknowledgement, followed by speeches from Rafik Mohamed, provost and vice president for academic affairs; Sam Sudhakar, vice president and chief information officer of CSUSB's Information Technology Services; Robert Nava, vice president for advancement and executive director for the CSUSB Philanthropic Foundation; and Rueyling Chuang, dean of the College of Arts and Letters.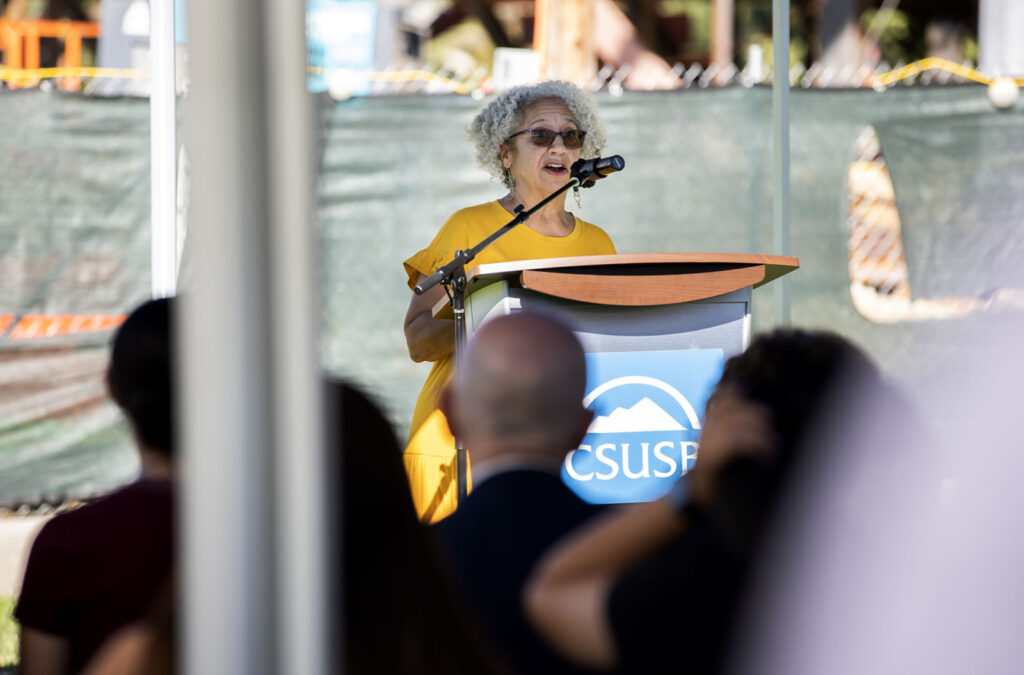 A topping out ceremony is a construction tradition that has been occurring in some fashion for centuries as a celebration of project milestones. Traditionally, the ceremony occurs when the final structural beam is raised into place, completing the building's frame. The campus community was invited to sign the beam.
The $126.9 million, 73,337-square-foot Performing Arts Center will provide teaching, rehearsal and performance spaces necessary for a modern performing arts program. Creating a new 500-seat performing arts theater will allow the university to provide a more equitable educational experience that reflects the excellence of the theater arts and music programs at CSUSB.
At completion, the theater will be the only one of its size and quality in the Inland Empire, and will allow more of the area's community to experience the highly acclaimed productions from CSUSB student-performers and student-musicians.