Assemblymember James Ramos Reveals Youth Homelessness in San Bernardino County Skyrockets by 26% at Hearing 
3 min read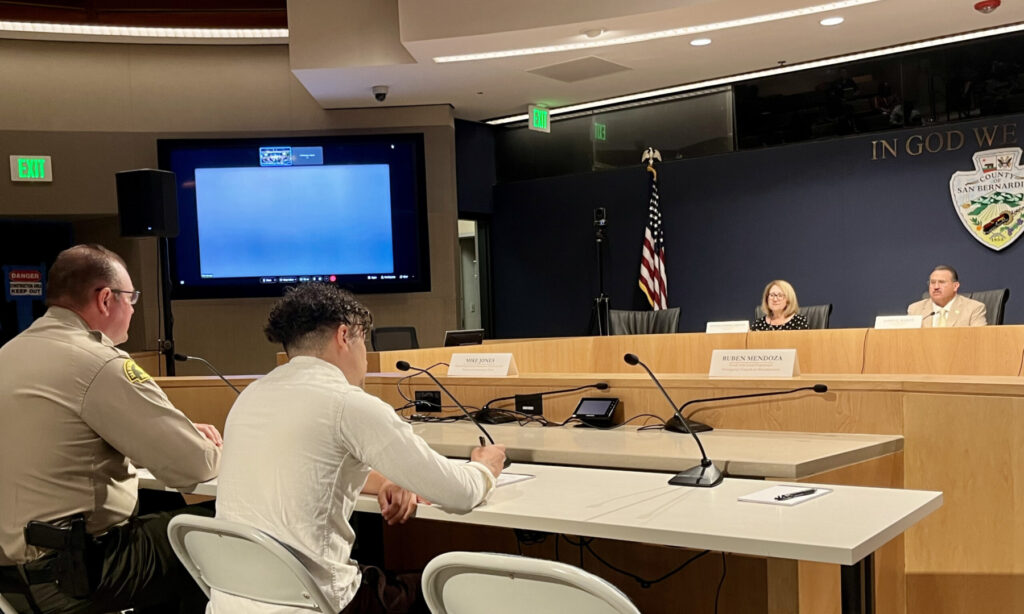 The Select Committee on Youth Homelessness in San Bernardino County convened for a pivotal hearing on August 18, addressing the alarming rise in youth homelessness in the region. The hearing, chaired by Assemblymember James C. Ramos (D-San Bernardino), occurred at the San Bernardino County Government Center Board Chambers.
"Rates of homelessness, and youth homelessness in particular, are trending the wrong way in our region," Ramos stated, emphasizing the human aspect of the crisis. "When we talk about homelessness, we are not talking about 'them;' we are talking about 'us:' our family members, neighbors, sometimes even our co-workers."
Recent data from the San Bernardino County Point-in-Time Count Report revealed that 4,195 adults and children were without shelter at the time of the survey – marking an increase of 862 individuals from 2022. Overall, homelessness has surged by 26 percent.
Ruben Mendoza, a youth with lived experience and a member of the Interagency Council on Homelessness, said, "In addition to the 2022 Point-in-Time Count, the numbers of homeless youth included in that report are inaccurate. Our Interagency Council does have a youth Point-in-Time count that we want to start next year, and we recently secured funding for it."
Ramos highlighted the hearing structure, which included three panels focusing on the status of homeless youth in San Bernardino County, state and regional perspectives, and permanent and supportive transitional services.
One of the potential solutions Ramos pointed to was an award-winning state/nonprofit model used in Norwalk. "We will also discuss solutions that are working to help our homeless, such as an award-winning state/nonprofit model used in Norwalk and which I believe can be adapted for use here at Patton State Hospital," Ramos said. He further explained his bill, AB 349, which "authorizes the state to lease the property to a nonprofit or governmental organization and then the leasing entity would design a program that would work locally."
Assembly Majority Leader Eloise Gomez Reyes, who was also present, emphasized the situation's urgency. "This isn't a partisan issue. This is an issue that has to be addressed. We need rapid housing, and asking questions about how homeless individuals ended up there, that's secondary. We need to have them housed," Reyes stated.
Mike Jones, Deputy of the San Bernardino County Sheriff Department Homeless Outreach and Proactive Enforcement Team reflecting on a decade of conducting the Point-in-Time Count, noted a consistent increase in the population with mental health and developmental disabilities within the homeless community. "Our team is only proactive with homeless outreach and proactive enforcement. We don't respond to calls of service; we're out there before the calls come in," Jones said.
When asked by Reyes about the most significant differences between working with homeless youth and adults, Mendoza responded, "We need more peer-to-peer models. Instead of investing in student resource officers, we must invest in therapists and drug/alcohol-related services. We must also make youth and young adults aware of their rights."
Housing affordability remains a significant challenge, with the average asking rent now at $1,900 monthly in San Bernardino County.
Dr. Timothy Hougen, deputy director of the San Bernardino County Department of Behavioral Health, highlighted the underrepresentation of the LGBTQ population among people experiencing homelessness. "We have to talk about the LGBTQ population because 30 percent of homeless on the streets identify as LGBTQ," Hougen said, suggesting the number might be higher.
Other panelists who contributed to the three-hour hearing included City of San Bernardino Mayor Helen Tran, Stephanie Vida Pazarin, project manager of the Family Assistance Program, and Charles Karsch, family development program manager at the Community Action Partnership of San Bernardino County, among others.
As the hearing concluded, the message was clear: San Bernardino County is facing a significant challenge with youth homelessness, and collaborative, innovative solutions are urgently needed.