CSUSB ranked in the top three in the nation in awarding degrees in math and psychology to Hispanics
2 min read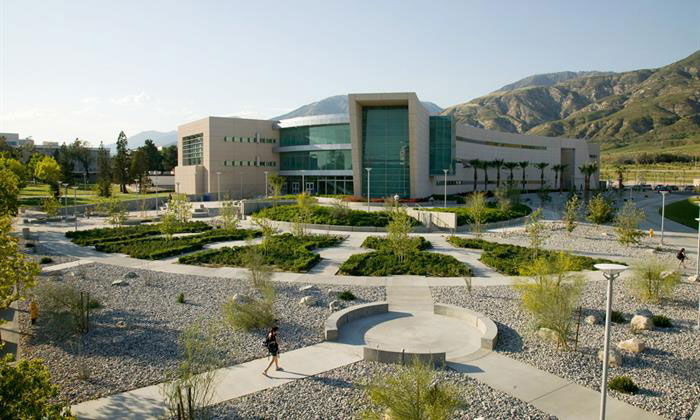 Cal State San Bernardino continues to be among the top universities in the country in awarding degrees to Hispanics and total Hispanic student population, according to data compiled by the U.S. Department of Education and listed by Hispanic Outlook in Higher Education Magazine.
The rankings listed CSUSB as 14th in the nation in awarding bachelor's degrees to Hispanics, 45th in awarding master's degrees to Hispanics and 21st in total enrollment of Hispanic students, as reported in the magazine's August/September edition.
In individual categories, Cal State San Bernardino was ranked third in awarding degrees in psychology and sixth in awarding degrees in mathematics and statistics to Hispanics.
"We are deeply honored to once again be named among the top colleges and universities serving Hispanic students," said CSUSB President Tomás D. Morales. "As a Hispanic-Serving Institution, our faculty, staff and administrators are dedicated to ensuring our Latino students, as well as all of our students, receive an exceptional and stimulating education that will serve them beyond graduation and well into their careers as many of them are the first in their families to attend college."
Annually, the magazine lists institutions of higher learning that have solid records in recruiting, retaining and graduating Hispanic students. The list is derived from the U.S. Department of Education's Integrated Postsecondary Education Data System program.
The federal government has recognized Cal State San Bernardino as a Hispanic-Serving Institution, which is defined as a nonprofit college, university or system/district that has at least a 25 percent Hispanic full-time equivalent enrollment. There are more than 250 Hispanic-Serving Institutions in the United States.
Hispanic Outlook on Education is a top information news source and the sole Hispanic educational magazine for the higher education community. The magazine covers events, news and ongoing trends that affect multicultural institutions of the 21st century. For more information, visit the Hispanic Outlook website at hispanicoutlook.com.