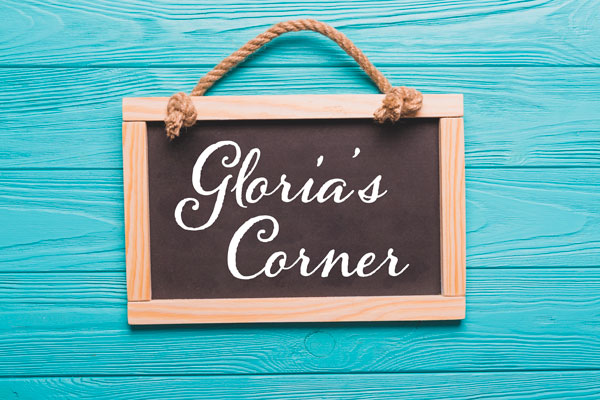 Workshops:
Saturday, April 21 – Lynette Davis, local educator, editor and author will present "It's Time to Tell Your Story," a free 90-minute interactive workshop to help individuals tell their (non-fiction) stories from 2:00 to 4:00 p.m. in the Kellogg Room B of the Feldheym Library, 555 West 6th Street, San Bernardino. There will be light refreshments and drawings for Starbucks and Amazon cards. For information on the workshop contact lynettedaviswrites@gmail.com. To contact the library call: 909.381.8235.
Saturday, April 28 – East Valley Water District, 31111 Greenspot Road, Highland, will hold a Spring Gardening Workshop. Participants will learn how planting during the cooler temperatures of Spring can help create a beautiful garden while saving time and conserving water. This workshop includes a tour of the East Valley Water District Demonstration Garden. Workshop topics include: Soil, Plants, Fertilizing, Mulching, Irrigation, Watering, Pruning and more. To register for this free workshop visit: https://www.eastvalley.org/Activities/Activity/Detail/Free-Conservation-Workshop-4  or call: 909.806.4287.
Theatre:
Now – May 13 – LifeHouse Theatre, 1135 Church Street, Redlands presents "Joseph." This musical blends drama and adventure in a story of faith and love that overcomes murder, betrayal and slavery. Performances on Thursdays, Fridays and Saturdays at 7:30 p.m., with 2:15 p.m. performances on Saturday and Sunday. For ticket information call: 909.335.3037 or visit: lifehousetheater.com.
Exhibits:
Now – May 19 – the Robert and Frances Fullerton Museum of Art (RAFFMA) at Cal State San Bernardino presents "All Too Human: The Art of Mark Strickland". The exhibit will feature emotional and moving artwork highlighting Strickland's longtime exploration of the human condition. In conjunction with the exhibition, an Artist Talk is slated for Thursday, April 19 from 6:00 to 8:00 p.m. and will include a mix of music, discussion and live painting. For information call 909.537.3373 or email smaclean@csusb.edu.
Now – December 11 – the California State University San Bernardino Anthropology Dept. presents "InlDignity" an exhibit aimed at exploring and dismantling intolerance through the experiences of Inland Empire residents. In/Dignity takes its title from a double entendre simultaneously reading as a single word – indignity – and two separate words – in dignity.  These two meanings capture precisely what the exhibit examines: experiences with oppression, discrimination, bigotry, exclusion, stigma, and prejudice, and simultaneously the pride and self-respect that is necessary for everyone facing injustice. The Museum is located in the university's College of Social and Behavioral Sciences building's third floor, room SB-306. The Museum is open 9:00 a.m. to 4:00 p.m. Monday-Friday. For information and to arrange tours call the museum director at 909.537.5505 or visit: https://csbs.csusb.edu/anthropolgy-museum. Admission is free, parking is $6.00.
Save the Date:
Friday, April 20 – the San Bernardino Valley College Foundation presents the 8th Annual San Bernardino Valley College Foundation & Athletics Golf Tournament at Arrowhead Country Club, 3433 Parkside Drive, San Bernardino. registration and putting contest at 12:00 p.m. with a 1:00 p.m. shotgun start. Dinner Buffet, Awards and Opportunity Drawing at 6:00 p.m. for information and sponsorships call: 909.384.4471.
Friday, April 20 – the Redlands Quality of Life Department presents Movies in the Park: Coco at Ed Hales Park, State Street & 5th Street in Downtown Redlands. Activities start at 6:00 p.m. with screening at approximately 7:30 p.m. Movie goers are encouraged to arrive early and to bring your own lawn chair and blankets. For information call: 909.798.7572 or email: recreationstaff@cityofredlands.org  Future movies include: Cars 3 (May 18) and The Lego  Ninjago Movie (June 29).
Friday, April 20 to Sunday. April 22 – Friends of A.K. Smiley Library present the Semi Annual Book Sale in the Smiley Library Assembly Room. Books of every genre and a selection of CDs are available. The library is located at 125 W. Vine Street, Redlands. Sale hours are: Friday, 1:00 – 4:00 p.m., Saturday, 10:00 a.m. to 4:15 p.m., and Sunday 2:00 to 4:00 p.m.
Saturday, April 21- Arbor Day/ Earth Day
City of San Bernardino – two volunteer events, a Citywide Tree Planting with local Neighborhood Associations and the Lytle Creek Park Revitalization Day starting at 7:00 a.m. with volunteer check-in. Both events start at Lytle Creek Park, 380 North K Street.
City of Rialto – 2018 Earth Day Celebration from 7:30 to 1:00 p.m. at the Public Works Yard, 246 S. Willow. Registration starts at 7:30 a.m. with Opening Ceremony at 8:00 a.m. followed by clean-up activities from 8:30 to noon. Lunch is scheduled from 12:00 to 1:00 p.m. For information contact Amy Crow at 909.421.7221or email acrow@rialtoca.gov  or Public Works at 909.820.2602.
Saturday, April 21 – the 6th Annual Tamale Festival will be held from 11:00 a.m. to 7:00 p.m. at 3885 Market Street, Riverside. This family friendly event features music, food and a day of sharing the Latino-culture experience.
Saturday, April 21 – the Women's Club of Rialto presents its 2018 Annual Fashion Show & Luncheon: Springtime in Paris at 11:30 a.m. at the Grace Vargas Senior Center, 1411 S. Riverside Ave. Proceeds benefit high school scholarships and community projects. For information call Kathy Holm at 909.874.3171 or Janet Story at 909.725.9709.
Saturday, April 21 – the Court Appointed Special Advocates (C.A.S.A.) will hold its 11th Annual Heart of a Hero Run at Glen Helen Regional Park, 2555 Glen Helen Parkway, San Bernardino from 9:00 a.m. to 1:00 p.m. Lunch from In-N-Out is included, plus run giveaways, access to all family activities and carnival games. Entertainment featuring Spider Man Vs. Venom from 11:00 a.m. to 12:00 p.m. Proceeds support C.A.S.A.'s efforts to recruit 100 new volunteers to serve as advocates and mentors for youth in foster care. Participants are encouraged to wear Hero costumes. For information call Cesar Navarrete at 909. 881.6760 or email cesar@casaofsb.org.
Sunday, April 22 – the San Bernardino County Museum, 2024 Orange Tree Lane, Redlands, presents Earth Day at the Museum from 12:00 to 4:00 p.m. with family activities focused on the protection of our natural resources plus discussions and many interactive activities with scientists and naturalists. Parking is free and general admission includes Earth Day Activities. For more information visit: www.sbcounty.gov/museum.
Tuesday, April 24 – San Bernardino Valley College, 701 South Mt. Vernon Ave., presents the 2nd Annual IEFood Fest at 3:00 p.m. This event features an international flag parade, fresh food, and international musical and dance performances. Participants are urged to set up a picnic blanket on the lawn to enjoy the performances. For information, visit: www.valleycollege.edu/foodfest.
Thursday, April 26 – San Bernardino Sings Folksongs will be held at the Garcia Center for the Arts, 11th Street at 3:00 p.m.  The public is invited to come and sing along with the group and enjoy some stress-free time. For information call Joyce Seeger at 909.882.1372.
Friday, April 27 – the Redlands Quality of Life Department presents the Third Annual Redlands Senior Orange Blossom 5K Fun Run/Walk and Senior Health Expo from 8:00 to 11:00 a.m. at Crafton Park, at the corner of Wabash and Independence avenues. This free event features 30 community vendors with information on ways to improve healthy living. Free water and lunch boxes available while supplies last. For information call the Joslyn Senior Center at 9.798.7550 or to register on line visit: http://cityofredlands.org/cms/one.aspx?pageld=7399719.
Saturday, April 28 – Edward Olmos, Latino Literacy Now CSUSB John M. Pfau Library and the Santos Manuel Student Union present The 6th Annual Inland Empire Latino Book and Family Festival from 10:00 a.m. to 5:00 p.m. at the Santos Manuel Student Union at CSU San Bernardino Campus, 5500 University Parkway. This free event features exhibits, food, culture, workshops, stories, education, entertainment and meet the authors. There is free parking in Lot D. For information call: 909.537.5102 or visit: facebook.com/IELBFF.
Saturday, April 28 – the Assistance League of San Bernardino presents the 57th Annual Signature Headdress Ball: Celebration at the National Orange Show Events Center, 689 South "E" Street. The glamorous event will have performances: Matinee Performance with Luncheon from 9:30 a.m. to 1:30 p.m. and an Evening Gala with reception, dinner and dancing from 5:00 to 10:00 p.m. 2018 Headdress models are Barbara Heublein, Elizabeth Locke-Thomas, Christi Price, Cathie Siglow, Judith Valles, Ashley Burroughs, Leah Hertz, Margaret Ortiz, Tawnya Rhoades-Hensley, and Kristine Smith. For ticket information contact  Bobbie Simenton at 909.862.0732 or Edda Rasso at 909.214.1919 or Chelsea McCammack at themccammack@gmail.com.
Quote of the Week:
"Tell me and I forget. Teach me and I remember. Involve me and I learn."
– Benjamin Franklin