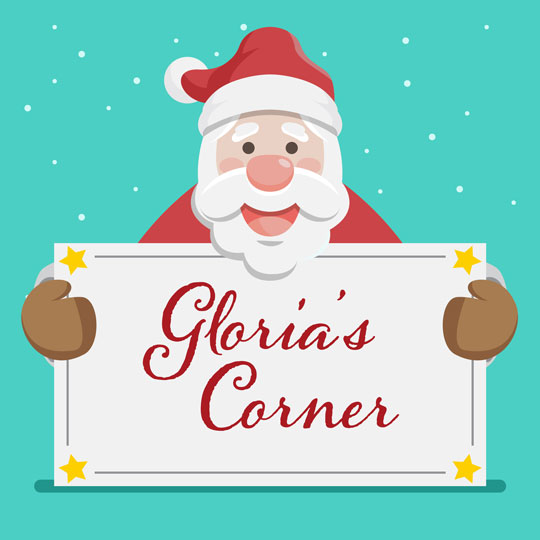 A Season of Giving:
Let us give a special thank you to all the non-profit, civic, government and business entities in our communities who have supported toy, food, and clothes giveaways to provide for children and families this holiday season. The outpouring of support is heartwarming. To the non-profits, civic groups and agencies that work year around providing for the individuals, children and families, we thank you for all you do. We know fighting hunger and poverty is overwhelming at times, but you do make such a difference!
Exhibits, Theatre & Seminars, Workshops:
Now – December 31 – Magic of Lights Fontana presents A Spectacular Mile-Long Drive-Through Holiday Lights Experience at the Auto Club Speedway, 9300 Cherry Ave., Fontana. This event is a 1.5-mile drive-thru featuring LED displays and digital animation. The 20- to 30- minute experience is family friendly and affordable. Times: Sunday – Thursday from 5:30 to 9:00 p.m. and Sundays from 5:30 to 10 p.m. For ticket information visit: www.magicoflights.com.
Now – January 7, 2018 – the Sam and Alfreda Maloof Foundation for Arts and Crafts presents New Native: Toward New Mythologies at the Jacobs Education Gallery Center featuring more than 50 works by eleven indigenous artists. According to curator and artist Tony Abeyta (Navajo), "We are exploring ways that traditional forms and practices, iconography and ancestral mythologies influence the expression of contemporary Native artists' modernity, technology and social priorities." Featured artists (and tribal affiliations) include: Christi Belcourt (Metis), Gerald Clarke, Jr. (Cahuilla), Craig George (Navajo – Dine), Steven Paul Judd (Kiowa/Choctaw), Monty Little (Dine), Cannupa Hanska Luger (Arikara/Hidatsa/Mandan/Lakota), Kent Monkman (Cree), Cara Romero (Chemehuevi), Diego Romero (Cochiti Pueblo), and Preston Singletary (Tlingit). Admission is free. For information and gallery hours call: 909.980.0412 or visit: malooffoundation.org. 
Monday, January 8 – the Redlands Senior Center, 111 W. Lugonia Avenue, will start Zumba Gold classes on Mondays from 10:00 to 11:00 a.m. This program is designed for the older active adult. It is low-impact, easy to follow, Latin-inspired dance fitness. For information call: 909.798.7579.
Now – February 10, 2019 – the Los  Angeles County Museum's Autry Museum of the American West presents "La Raza". This exhibit features more than 200 archive photos from La Raza, the Los Angeles Newspaper Central to the Chicano Rights Movement in the 1960s and 1970s. Between 1967 and 1977, La Raza was witness to and participant in the movement for social justice.  The Museum is located at 4700 Western Heritage Way in Los Angeles.
Save the Date:
Thursday, December 21 – the Garcia Center and the Barrios family present Las Posadas, the enactment of Joseph and Mary seeking shelter for the birth of the baby Jesus. This  event will feature singing of traditional Las Posadas songs, a procession through the neighborhood ending at the Garcia Center, 536 West 11th Street, San Bernardino, where  shelter will be offered. A celebration follows with traditional refreshments.
Thursday, December 21 – the Sugarbee Cafe, 5 E. Citrus, Suite 105, Redlands, is offering a free holiday cookie decorating event from 11 a.m. to 1:00 p.m. The Valley Star Team will be there decorating. Since space and supplies are limited, interested participants are urged to RSVP at 909.388.2222.
Friday, December 22 – the Youth Action Group will present Posada #4 at 6:30 p.m. at Our Lady of Guadalupe, 1430 West 5th Street, San Bernardino. This event is an enactment with song  and  procession of Joseph and Mary seeking shelter for the birth of the baby Jesus.
Friday, December 22 – the Citadel, an economic development non-profit presents A Children's Toy Give-Away and Santa from 9:00 a.m. to 12:00 p.m. at 568 N. Mt. View, San Bernardino. Families are urged to be in line by 8:30. For information call: 909.992.0929.
December 25 – Merry Christmas
Sunday, December 31 – The Unforgettables Foundation presents Lights for Little Lives Memorial Walk & Candle Lighting Ceremony beginning at the Ronald McDonald House, 11365 Anderson Street, Loma Linda at 3:30 p.m. The walk is followed by a service of celebration at Campus Hill Church, 11057 Hill Drive. This event celebrates the births of Inland Empire babies as well as share in the sorrow of families who have experienced the painful loss of a child over the past year.
Monday, January 1 Happy New Year – 2018
Tuesday, January 2 – the San Bernardino Public Library presents a performance/educational demonstration featuring musician Sean Gaskell on the West African Kora. Gaskell will feature traditional songs that are the heart and soul of the Koras musical repertoire as well as some of his personal compositions. This free performance will be in the Bing Wong Auditorium at the Feldheym Central Library, 555 West 6th Street at 4:00 p.m.
Monday, January 8 – the Redlands A. K. Smiley Public Library presents "Sean Gaskell: Music of the West African Kora" at 6:00 p.m. in the library's Assembly Room, 125 W. Vine Street. The performance will feature traditional songs on the Kora, a 21-string harp from Gambia West Africa. Many songs tell ancient stories of war and hardship, while others praise people who helped expand the Mande Empire. Some songs can be traced back 800 years to the founding of the Mande Empire.
Tuesday, January 9 –  The A. K. Smiley Public Library presents cooking instructor and food coach Chef Colette Woods in a hands-on culinary program, Healthy Snacks on the Go Cooking Class,  from 6:30 to 7:30 p.m. at the A. K. Smiley Library Contemporary Club, 173 S. Eureka Street, Redlands. This free event focuses on healthy foods and easy recipes that can be easily incorporated into any diet. To RSVP call: 909.798.7565.
Saturday, January 13 – the Glen Helen Regional Trout Derby is slated from 7:00 a.m. to 1:00 p.m.  Gates open at 6:00 a.m. and a California State Fishing License is required. There is a per person entry fee and per vehicle fee. Prizes include $1,000 in cash and prizes awarded to the top 25 weighing trout.  Glen Helen Regional Park  is located at 2555 Glen Helen Parkway, San For information call: 909.387.2757.
Saturday, January 13 – the Joe Baca Foundation and the Inland Empire 66ers present Baseball & Softball Fitness Clinic 2018 Health Fair from 9:00 a.m. to 12:00 noon at the San Manuel Stadium, 280 South E Street, San Bernardino. The clinic is free for all boys and girls ages 7 to 13. Children will learn basic fundamentals of baseball and fitness tips. Free lunch is provided to participants and registration begins at 8:00 a.m. This event features special appearances by professional baseball players plus Ronald McDonald and 66ers mascot Bernie. For information or to RSVP call Natalie at 909.202.9035.
Wednesday, January 17 – the Inland Empire Economic Partnership presents its Annual Dinner &  Awards Reception at the DoubleTree by Hilton Hotel Ontario Airport, 222 North Vineyard Avenue, Ontario from 6:00 to 8:00 p.m. This event celebrates the accomplishments of the year and honors persons, companies and institutions who have made a difference for the people of Riverside and San Bernardino Counties. For ticket and sponsorship information contact Melisa Castro at mcastro@ieep.com or call: 909.944.2201.
A Holiday Prayer:
"Give us O God, the vision which can see Your love in the world in spite of human failure.
Give us the faith to trust Your goodness in spite of our ignorance and weakness.
Give us the knowledge that we may continue to pray with understanding Hearts.
And show us what each one of us can do to set forward the coming of the day of universal peace."
Frank Borman, Apollo 8 space mission, 1968


---

Join our newsletter for weekly wrap-ups of our community coverage, exclusive advertising opportunities and local business specials!