GC May 3, 2018
6 min read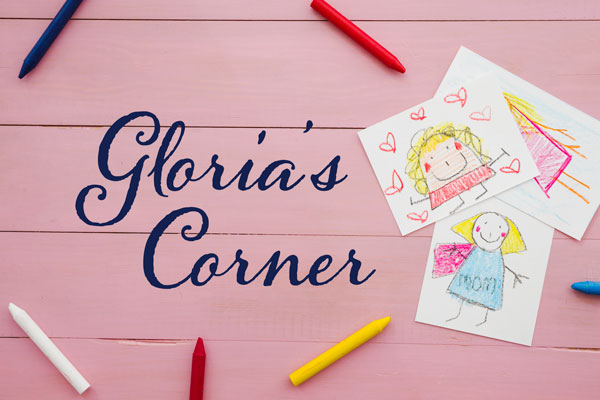 Circus:
Fridays, Saturdays and Sundays, May 4 – 20 – the Redlands Family YMCA, 500 E. Citrus, presents the 78th Performing Season of The Great All American Youth Circus, the oldest community circus in the world. Performances are at 7:00 p.m. on Fridays, 5:00 p.m. on Saturdays, and 3:00 p.m. on Sundays. For ticket information call 909.798.9622 or www.ymcaeastvalley.org.
Theatre:
Now – May 13 – LifeHouse Theatre, 1135 Church Street, Redlands, presents "Joseph." This musical blends drama and adventure in a story of faith and love that overcomes murder, betrayal and slavery. Performances on Thursdays, Fridays and Saturdays at 7:30 p.m., with 2:15 p.m. performances on Saturdays and Sundays. For ticket information call: 909.335.3037 or visit: lifehousetheater.com.
Exhibits:
Now – May 19 – the Robert and Frances Fullerton Museum of Art (RAFFMA) at Cal State San Bernardino presents "All Too Human: The Art of Mark Strickland". The exhibit will feature emotional and moving artwork highlighting Strickland's longtime exploration of the human condition. In conjunction with the exhibition, an Artist Talk is slated for Thursday, April 19 from 6:00 to 8:00 p.m. and will include a mix of music, discussion and live painting. For information call 909.537.3373 or email smaclean@csusb.edu.
Now – December 11 – the California State University San Bernardino Anthropology Dept. presents "InlDignity" an exhibit aimed at exploring and dismantling intolerance through the experiences of Inland Empire residents. In/Dignity takes its title from a double entendre simultaneously reading as a single word – indignity – and two separate words – in dignity.  These two meanings capture precisely what the exhibit examines: experiences with oppression, discrimination, bigotry, exclusion, stigma, and prejudice, and simultaneously the pride and self-respect that is necessary for everyone facing injustice. The Museum is located in the university's College of Social and Behavioral Sciences building's third floor, room SB-306. The Museum is open 9:00 a.m. to 4:00 p.m. Monday-Friday. For information and to arrange tours call the museum director at 909.537.5505 or visit: https://csbs.csusb.edu/anthropolgy-museum. Admission is free, parking is $6.00.
Now to December 30 – the Riverside Art Museum, 3425 Mission Inn Ave, presents Jaime Guerrero l Contemporary Relics: A Tribute to the Makers. This exhibit by the glass sculptor gives museum visitors a glimpse into early Mesoamerican life and art. This exhibit is part of The Cheech @RAM series of exhibits leading to the opening of The Cheech Marin Center for Chicano Arts, Culture & Industry In 2020. For information visit: www.RiversideArtMuseum.org.
Save the Date:
Friday, May 4 – the San Bernardino Symphony Guild presents Musicale: XiPE TOTEC DANZANTES AZTECAS 7:00 to 10:00 p.m. at the Garcia Center for the Arts, 536 W. 11th Street. See and hear the XiPE TOTEC Dance Troupe and meet the guest conductor  for the San Bernardino Symphony May 5th concert, Sonia Maria de Leon de Vega. For reservations call 909.381.5388.
Saturday, May 5 – The San Bernardino Symphony presents Cinco de Mayo Celebration at 7:30 p.m. at the California Theatre of the Performing Arts, 562 W. 4th Street. Sonia Marie De Leon is the guest conductor. The program features Copland, Appalachian Spring with a special appearance by the Inland Pacific Ballet; Chavez, Chapultepec; Moncayo, Huapango; Marquez, Danzon No.2; and Marquez, Conga del Fuego Nuevo. In addition there will be a special performance by the winner of the Symphony's Inaugural Concerto Competition. For ticket information call 909.381.5388 or visit www.sanbernardinosymphony.org.
Saturday, May 5 – the Colton Historical Society presents "Taste of Colton: Food and Entertainment, Culture and Art" celebration of the 5th Annual Museum Day from 11:00 a.m. to 4:00 p.m. at the Colton Area Museum, 380 N. La Cadena. This free event will feature Colton artists, restaurants, musicians, food trucks, dancers, raffles, prizes, and much more. For information call Noe Medina at 909.825.15 or email nmedinacam@gmail.com.
Saturday, May 5 – the City of San Bernardino Parks, Recreation & Community Services Department presents Cinco de Mayo Celebration from 11:00 a.m. to 6:00 p.m. at Downtown   Street Square, 349 North E Street. This family friendly event features food and non-food vendors, live entertainment, car show and an art showcase and many kid activities. For information call 909.384.5332.
Saturday, May 5 – the American Student Association and Native American Student Programs at the University of California, Riverside present the 37th Annual Medicine Way Conference: Think Native, Buy Native from 9:00 a.m. to 8:00 p.m. this event features speakers from across the nation in discussions and workshops. Admission is free. For tickets visit www.eventbrite.com.
Sunday, May 6 – the Herbivore Festival will be held at Crafton Hills College, 11711 Sand Canyon Road, Yucaipa from 11:00 a.m. to 5:00 p.m. This free event is a plant-based lifestyle celebration that's fun for the whole family. Participants can enjoy food, vendors, lectures, cooking demos, workshops, performances, fitness activities and much more. Parking is free and more information is available at www.herbivorfestival.com  or facebook.com/Herbivorefestival.
Thursday, May 10 – the San Bernardino County Preschool Services presents Boys & Girls Resource Fair from 11:00 a.m. to 2:00 p.m. at the Boys & Girls Club, 1180 West 9th Street, San Bernardino. This family event will feature face painting, games, Arts and crafts, raffles and information on community resources for families.
Saturday, May 12 – the Humane Society of San Bernardino Valley (HSSBV) with sponsor San Manuel Band of Mission Indians present the Annual Walk for the Animals  from 8:00 a.m. to 11:30 a.m. at the San Manuel Stadium, 280 South E Street, San Bernardino. This free event features demonstrations, raffles, vendors, pet contests, games and more. Participants are encouraged to collect donations in support of the laps walked. Walk donation collection forms are available at the HSSBV office, 374 W. Orange Show Road or can be downloaded at www.hssbv.org. Proceeds benefit the Humane Society's Cruelty Investigation and Humane Education programs. For information call (909) 386-1400 ext. 224 or visit www.hssbv.org.
Saturday, May 12 – Option House, Inc. presents the 15th Walk-A-Thon 10K: A Domestic Violence Awareness & Survivors Walk. 8:00 a.m. registration with walk starting at 9:00 a.m.  The walk begins and ends at the corner of 5th and Arrowhead Avenues in San Bernardino. There will be raffles, refreshments, music and a Children's Fun Zone. For information on volunteer, vendor and sponsorship opportunities call 909-383-1602 or 909-521-8621.
Saturday, May 12 – the Friends of the San Bernardino Library will hold a used Book Sale from noon to 4:00 p.m. at the Norman F. Feldheym Central Library, 555 W. 6th Street. 
Wednesday, May 16 – the Helping Every Animal League (H.E.A.L.) presents Dollars for Dogs benefiting the Redlands Police Department K9 Unit at the Mexico Cafe, 892 E. Highland Avenue, San Bernardino from 11:00 a.m. to 10:00 p.m. Police officers will be serving lunch and dinner at this event. Special guest is Sonny the Narcotic Dog.
Saturday & Sunday, May 19 & 20 – the City of Redlands and Hangar 24 Charities present Hangar 24 Airfest at the Redlands Municipal Airport, 1755 Sessums Drive. The Airfest is scheduled from noon to 10:00 p.m. on Saturday and from 11:00 a.m. to 5:00 p.m. on Sunday. This event features high-performance military aircraft, aerobatics demonstrations, a Kids Zone and live music. Ticket information available at https://www.hangar24airfest.com.
Sunday, May 20 – the League of Women Voters of the San Bernardino Area presents 2018 Citizens of Achievement from 2:00 to 4:00 p.m. at the East Valley Water District Headquarters, 31111 Greenspot Road, Highland. Awardees include 10 individuals and two groups of citizens. This afternoon event will serve light refreshments. For ticket and sponsorship information call 909-772-0843 or visit lwvsanbernardino.org.
Sunday, May 20 – the University of California, Riverside Botanic Gardens presents Primavera in the Gardens from 2:00 to 5:00 p.m.  This event is the Gardens' annual fundraiser benefiting new garden installations, opportunities for student workers, trail and garden upkeep, community enrichment activities and educational programs. For ticket information call 951-784-6962 or visit gardens.ucr.edu/events/primavera.
Quote of the Week:
"Commitment is the daily triumph of integrity over skepticism."
– Unknown