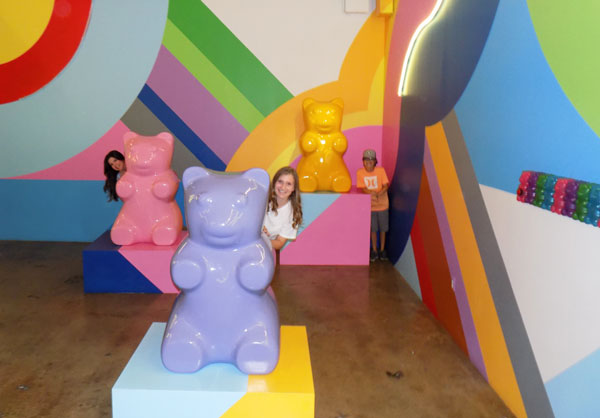 Have you ever dreamed of swimming in a pool of delicious sprinkles? Or meeting a gummy bear almost as tall as you? Well, these dreams can come true at the Museum of Ice Cream Los Angeles (MOIC)!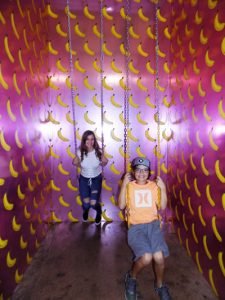 Recently, I visited the MOIC and had a wonderful time. First, you learn the rules of what you can touch and eat! Then you walk from exhibit to exhibit. The best part? You never feel rushed while you take your photos! My favorite exhibit was, the swimming pool of sprinkles! The pool was knee deep in plastic multi colored sprinkles and was fun to play around in. This seemed to be the most popular place for photos. Other exhibits included: the giant gummy bear room where you get to sample gummies, swings in the scratch and sniff banana wall paper room, and hundreds of floating bananas.

The museum isn't just for Instagram photos, it is educational too. You can learn about how mint grows in the mint room, while sampling mint chocolate chip ice cream; learn how to mix candies to create a brownie taste and more.
Overall, the MOIC was an amazing experience. Unfortunately, the museum is currently sold out and schedule to close in October. The Museum of Ice Cream San Francisco did just open if you don't mind the commute! To learn more and find out when tickets are available visit www.museumoficecream.com.
I give this experience 4 ½ scoops out of 5!
---
Join our newsletter for weekly wrap-ups of our community coverage, exclusive advertising opportunities and local business specials!