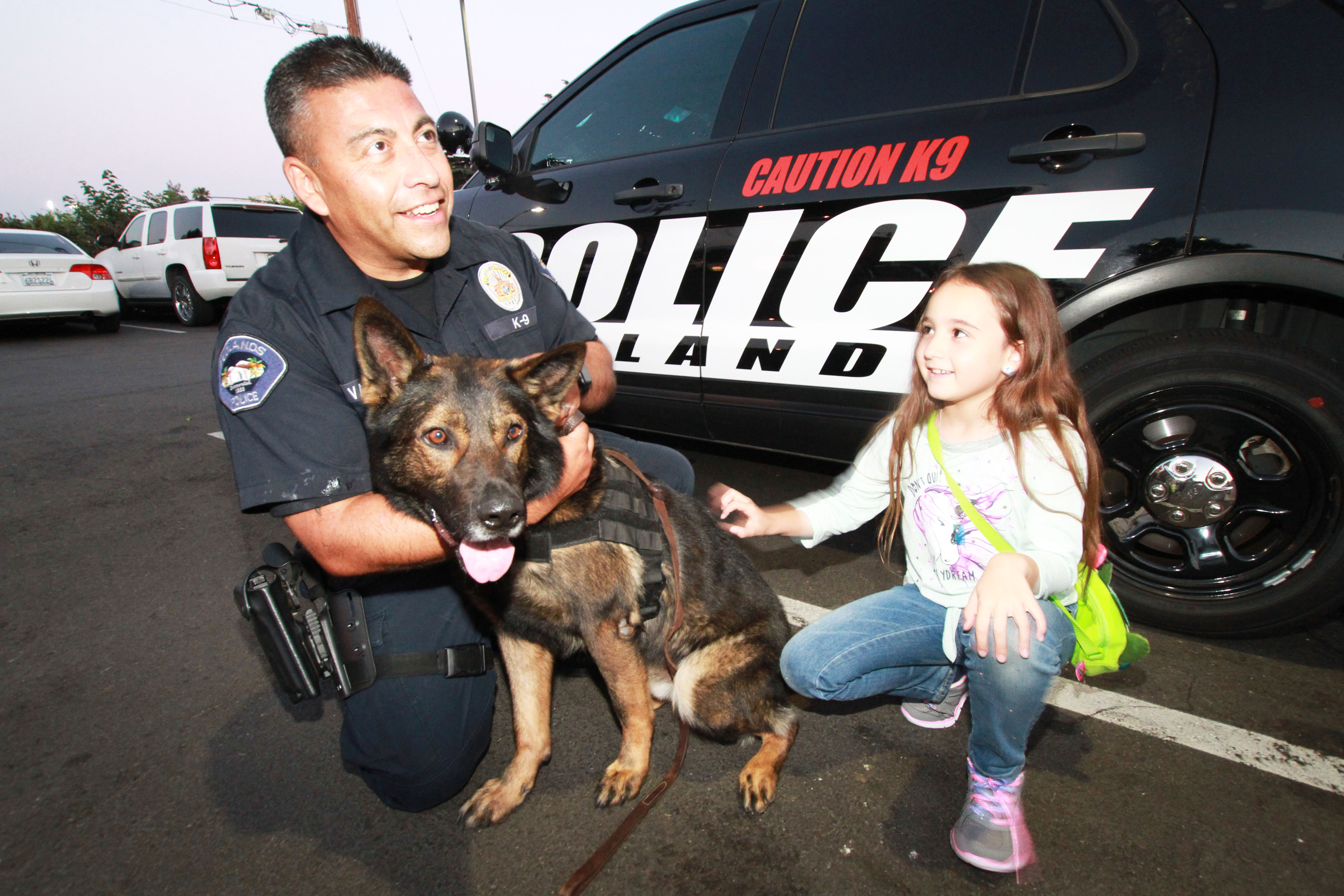 On Wednesday, June 26 the Mexico Cafe in San Bernardino hosted the 4th Annual Redlands Police Department K-9 Fundraiser. Redlands police officers, citizen volunteers, and others worked side-by-side with Mexico Cafe servers to wait tables. The Mexico Cafe servers kept their tips, but patrons offered additional donations for the K-9 unit.
Owner Sharon Gaitan has supported law enforcement K-9 programs for several years. Last year's fundraiser raised $20,000 that was appropriated to the care and training of the K-9 unit.

The Redlands P.D. also sold special K-9 silkscreened T-Shirts, stuffed toy dogs with a Redlands P.D. tie-tack badge replica on a collar.
Greeting patrons were K-9 Officers Duke and Sunny. K-9 Officer Duke, a 5-year-old German Shepard and his handler Officer Joseph Valdivia both work patrol. K-9 Duke is trained on both apprehension and as a narcotics dog. K-9 Officer Sunny is a 4-year-old Springer Spaniel and his handler Officer Jaimerson Liu works Narcotics.
According to the Redlands P.D., the ongoing training, medical costs, equipment and lodging for the department's K-9 program has been supported entirely by private donations with no cost to the City of Redlands General Fund.
The next major K-9 Fundraiser event at The Mexico Cafe is being planned for Saturday, October 26.  More information to come.