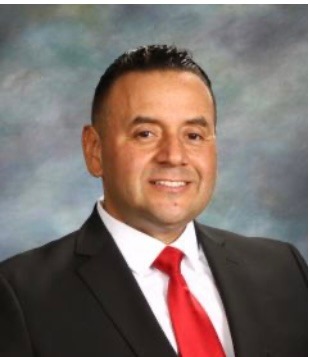 The city of Rialto appointed Councilman Andy Carrizales to be the city's new Mayor Pro Tem at their January 24, meeting.
This selection comes shortly after new Councilman Joe Baca's proposal for a new election process gets voted down four to one. Baca came to the council with this proposal at the council's January 10 meeting.
The proposed new approach would've allowed council members to rotate the position of Mayor Pro Tem every two years, instead of the current practice of the council voting on the position.
In addition, the role would've been awarded based on seniority with the council and lack of experience in the role.
"This is a democratic process where we would allow members who serve in the council to gain experience who have not served as a Mayor Pro Tem," Baca explained.  
"It's just developing a fair process when we elect a Mayor Pro Tem," he added.
Mayor Deborah Robertson responded to Baca by saying, "The process that we've had thus far, has been a democratic process."
Mayor Pro Tem Ed Scott agreed with Roberston saying , "I think the process we currently have is the proper process and very democratic."
Scott also alluded to the fact that every two years the council may have two new appointees, which would make it difficult for the council to abide by these rules.
Scott then motioned to keep the current process.
Following the proposal being voted down four to one, the council moved forward with its election process, which saw councilman Joe Baca immediately motioning to nominate Andy Carrizales.
Following his nomination, councilman Rafael Trujillo nominated Carrizales as well, making him Rialto's newest Mayor Pro Tem.
"Madam mayor, let me just say it's been a privilege to serve you and the council as the Mayor Pro Tem, and I think Andy is the perfect choice to carry it on, congratulations," said Scott, after Carrizales' appointment.