Op-Ed: The Youth Power Hub, A Vision of Freedom Dreaming and Youth Liberation
3 min read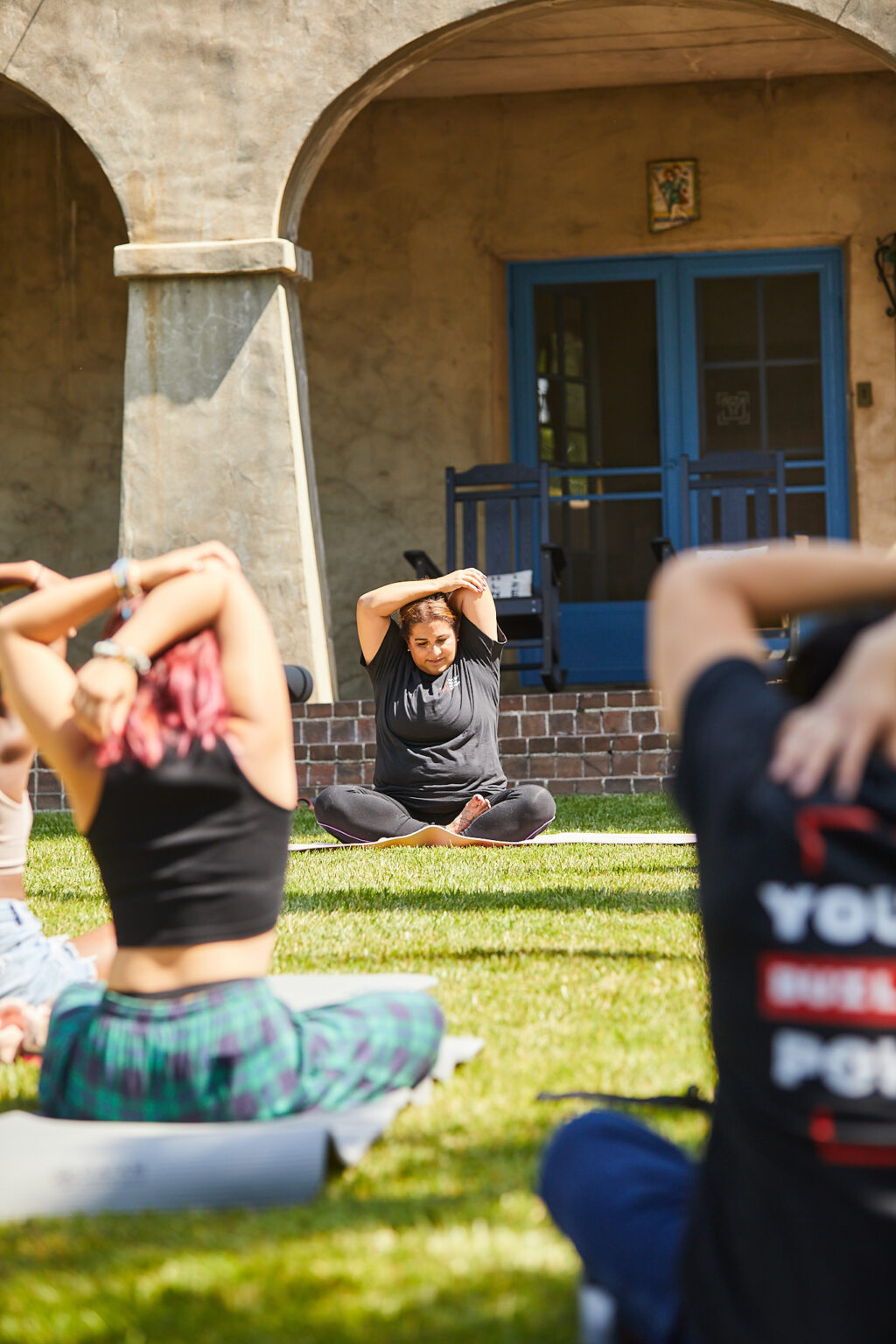 Written by Torie and Gayle Weiston-Serdan, co-founders of The Youth Mentoring Action Network, a youth power-building organization in the Inland Empire
When it comes to curating spaces for young people, generally, little thought is given to building an inspiring environment. Typically, civic areas like schools, recreation centers, and community outreach centers are made with only function in mind. Although it's been demonstrated that youth display more positive outcomes when transformative spaces are curated for congregation and self-expression, some authority figures still struggle with the concept. The Youth Mentoring Action Network's (YMAN) Youth Power Hub is a possible model for promoting rest, healing, and play — critical aspects of youth development.
In 2007, we formed YMAN as an alternative to the limited support we could give our students as high school educators. For years, we watched several students enter in and out of a cycle of survival because, among other reasons, they lacked the most basic access to loving and affirming spaces. When it was time for YMAN to expand, we chose a one-acre estate to break up the monotonous standards of the educational institutions we were used to; we call it the Youth Power Hub. Having given thought to individuality and creativity, the Youth Power Hub has opened the possibilities of what education steeped in community and nature can look like. YMAN has become our vehicle for radical freedom dreaming and youth liberation, and the Youth Power Hub directly results from our efforts to do this through physical space.
With the help of young people, we've built a wellness garden, allowing access to fresh produce and hands-on natural learning, a wellness room designed for optimal reflection and relaxation, a creator's lab equipped with the necessary tools for arts and content creation, and a community closet stocked with a variety of free items that any young person might need. Our young people asked us to feed their spirits, and we listened. Each item meticulously placed on our estate is proof. The Youth Power Hub solely exists to support the young people we serve directly, and in terms of our accumulated impact, it's been a game changer.
Three Key Elements of Every Transformative Safe Space
To foster a positive and healing space for young people, it's essential to incorporate elements that promote power, creativity, and holistic well-being. A strengths-based, trauma-informed approach can create an environment supporting their growth.
1. Beauty
Places where the physical environment is a desirable place should be prioritized. Spaces where development is meant to occur should be designed to promote creativity and freedom of expression. Ample natural light, flexible seating arrangements, and access to nature are preferred. Lush environments with gardens and abundant raw materials have been shown to positively impact well-being and creativity, essential characteristics of innovative thinking.
2. Power
A place where young people have a sense of ownership in shaping the space and its activities. Youth must take on leadership roles and be involved in decision-making. Providing opportunities for creative expression encourages them to experiment and take risks. Resources and tools for various art forms are great to add to any setting where young people are expected to feel emotionally safe enough to express themselves freely.
3. Support
Caring mentors are trained to create an atmosphere where young people can rest, heal, and play without fear of judgment. In nurturing environments where intergenerational relationships and conversations are fostered, these mentors should be approachable, empathetic, and capable of sustaining meaningful connections.
Not all youth work has to be struggle work. Obtaining creatively innovative and empowering spaces isn't an easy task, but it's a powerful one. As we push toward youth liberation, shifting into developing environments that promote collaboration, beauty, and imagination is essential. This is one of the ways we can change the conversation around freedom, dreaming, and liberation.