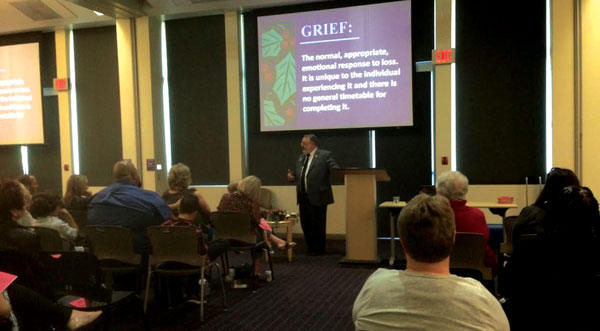 Redlands Community Hospital is hosting a memorial service and grief seminar this weekend to offer support to those who have lost a loved one as the holiday season approaches.
The 22nd annual 'Handling the Holidays" event, which includes a dove release, is planned from 2 to 4 p.m. Nov. 13 at the hospital's Weisser Education Pavilion, 350 Terracina Blvd in Redlands.
For those who are already experiencing the overwhelming stress of bereavement, the additional strains of the holidays can create unbearable pressure, and the service offers an opportunity to connect families with support services offered at the hospital, according to a hospital news release.
"This celebratory event allows our staff a chance to reconnect with the families they've grown so close to and honor the lives of loved ones who has passed," said Dr. Regan Douty, hospice medical director at Redlands Community Hospital, in the release.
"Our bereavement team offers continued contact and support to families long after they've experienced a loss, especially during the holidays when many are often caught in a predicament between the need to grieve and the pressure to get into the holiday spirit."
This year's presenter, Steven G. Kay, will share his story of losing his 12-year-old daughter to cancer in 1993 and how his loss led him to become a nationally certified bereavement facilitator. Kay serves as the pulpit minister for the Redlands Church of Christ, chaplain for hospice at Redlands Community Hospital, and volunteers as a chaplain for the Redlands Fire Department.
The memorial service and seminar are free and open to the public.
The Hospice Program at Redlands Community Hospital is a local, non-profit, community-based program that has To learn more about the hospital's hospice programs or to learn more about the event, call 909-335-5643 or visit, www.RedlandsHospital.org.