Rialto City Council moves forward with bus stop and sidewalk improvement projects
2 min read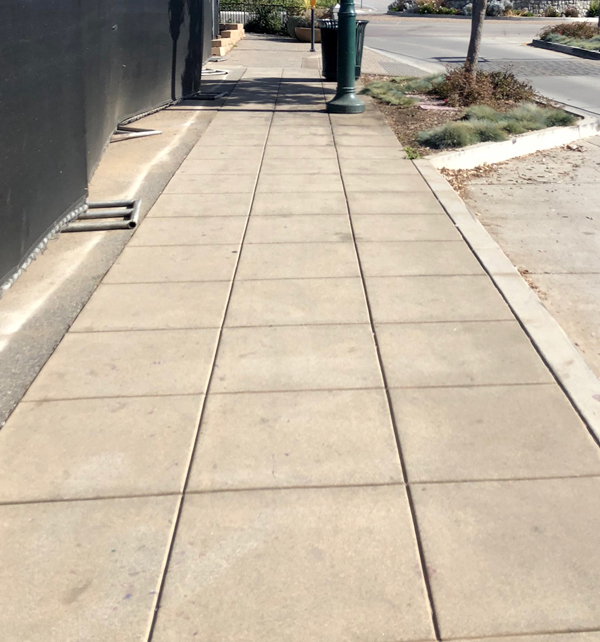 On January 14, Rialto City Council accepted the San Bernardino County Transportation Authority's Transportation Development Act.
An Article 3 grant was accepted in the amount of $226,000, specifically for the Easton Sidewalk Improvement Project.
Another $14,432 grant was accepted for the city's Bus Stop Accessibility Improvements.
"The first application requested funding for construction of Americans with Disabilities Act (ADA) compliant sidewalk and curb ramps along the north and south sides of Easton Street," said City Manager Rod Foster.
"The proposed sidewalk improvements from Acacia Avenue to Sage Court will provide continuous pedestrian access and connectivity for neighboring residents to the Easton Commercial Center located at Riverside Avenue, and to nearby Frisbie Park located easterly of Acacia Avenue," continued Foster.
The second application will improve seven bus stops that are not compliant with the Americans with Disabilities Act.
The bus stop improvements will consist of accessible sidewalks and paths for all; this project is slated to be completed in conjunction with the city's annual curb, gutter and sidewalk project.
"Area residents utilize the corridor for access to Frisbie Park, the Easton Commercial Center, churches, and nearby schools. The project will fill in a missing gap of sidewalk to improve accessibility to destinations on either end of Easton Street," said Savat Khamphou, Public Works Director/City Engineer.
Currently, the corridor segment does not have a sidewalk on either side of the road, leaving pedestrians no choice but to travel through the street with traffic.
"The proposed sidewalk will improve pedestrian safety by providing a path of travel behind curb. Installing sidewalk facilities will provide a safer path of travel that will be constructed in accordance with ADA requirements. The project will include ADA compliant curb ramps improving non-motorized mobility," concluded Khamphou.
The Easton Sidewalk Improvements Project is estimated to cost $501,540 and the total cost of the Bus Stop Accessibility Project is estimated at $18,040. For more information, visit https://www.yourrialto.com/.