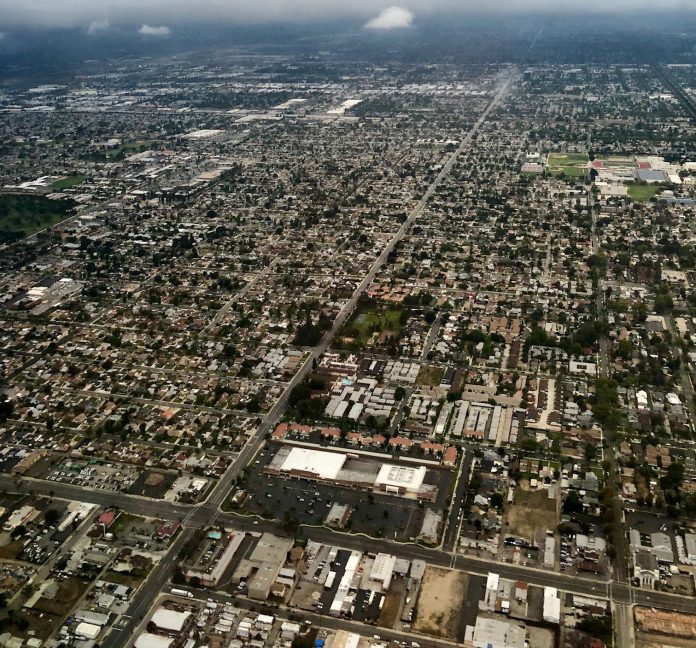 The 2019/2020 operating budget was approved by San Bernardino City council on Wednesday, June 19th.
While the budget was passed by four councilmembers, Sandra Ibarra, Fred Shorett and James Mulvihill did not support the item.

Imminent changes in the new budget include City of San Bernardino departments being required to reduce budgets by seven to eight percent, salary cuts to the elected city attorney, city clerk and city treasurer, and plans to extend Measure Z.
"This is a tough budget. It's not a pleasant experience to go through…having to significantly reduce department budgets. It is even tougher to reduce the salaries of elected officials that I've worked with since I've been here. Again, I appreciate the work they do and this is no reflection of their work performance. But, it is a reflection of the reality that these are offices that have changed significantly since we enacted the new charter," said Councilman Henry Nickel.
The operating budget presented to the council showed an $11.2 million general fund deficit; expenditures to retain current levels of operation in the city are estimated to cost $138.6 million, while the city only has $127.4 million in general fund revenues.
In response to the city attorney's salary decrease from $184,700 to $100,000, the city clerk's from $128,600 to $52,500, and the treasurer's from $50,200 to $5,000, Nickel gave reason as to why those salary decreases were made.
"Specifically if we look at the 2016/2017 budget, the budget for the city clerk's office was $2,077,951. The city clerk administrations salaries combined were $286,557. However, at that time there was also a business registration section, and personnel cost for business registration actually exceeded the city clerk's budget, total salaries were $397,069," continued Nickel.
"If we look at the budget today, since 2016, the city clerk's office budget has been cut in half. There were 10 full-time employees in 2016/2017, going into 2019/2020 there are only five. The budget has been cut from over $2 million, to under $1 million," Nickel said,
adding that he and his fellow council members (who approved the budget) felt the salary cuts were appropriate, given the diminished responsibilities and lighter workload in the departments.
During discussion, Nickel also stated that the Mayor John Valdivia's chief of staff was not a new position in the city.
"Also, we had a chief of staff for the prior mayor and total pay was about $130,000. So that is not a new position. I will say, we need to make sure that we are fully accountable for the taxpayers dollars. I ask that we get a regular report of performance on a quarterly basis on how many constituents are being served and what matters are being handled from the chief of staff," continued Nickel.
Mayor Pro-Tem Bessine Richard seconded Nickels comments in regards to the Valdivia's chief of staff.
"I do agree with Henry Nickel…as far as chief of staff, this is not a new position. I definitely would like to see performance standards and see those met. We need to do this annually so the public knows how their money is spent," said Richard.
"Also, one of my colleagues just mentioned that we're cutting salaries, but we're not cutting our own. I am more than happy to cut my salary if that is what we need to do. We have to move forward and I believe this budget will help us get there," concluded Richard.
Councilman Fred Shorett shared that he feels the budget is very top heavy; in regard to San Bernardino Police Department receiving $90 million, of the total $138 million expenditures for the year.
"I am not going to be supporting this budget. Public safety is our number one priority and our number one responsibility. But a community isn't made up of just police officers and an almost 85 percent budget," shared Shorett.
"We need quality of life. We've got $20,000 in the budget for State of the City, we've got $150,000 for a legislative advocate, we have reductions in three elected official salaries that I don't support; the city clerk, city treasurer and the city attorney. I'm not going to tell our acting chief how to run a police department, but I do believe we are really top heavy," concluded Shorett.
San Bernardino Assistant Chief Eric McBride shared that the police department would be cutting multiple positions by the end of 2019.
"There are currently five code enforcement officers and nine community policing specialists. The policing specialists are going to be eliminated and the five code enforcement officers will be moved to community development at the end of the year," shared McBride.
"We are also going to eliminate a captain position and eliminate two sergeant positions. So we are eliminating three positions in total that we created earlier this year; which will provide some assistance to community development to hire a building official to help with code enforcement issues," McBride said.
One of the Councilmembers who did not support the budget was Ibarra, who did not shy away from sharing her point of view.
"I am not happy with this budget. We gave our suggestions and it feels as if our concerns were not even addressed. At the end of May I sent an email to the acting city manager and human resources, one of the requests was to see all of the contracts we currently have, when they expire, and all of the employees we've lost, none of that was provided. I still have a lot of concerns with this proposed budget," said Councilmember Ibarra.
For more information, visit sbcity.org.