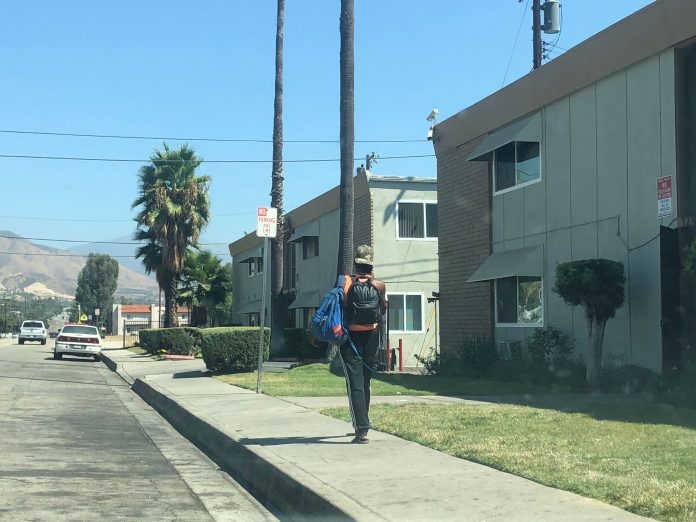 An investigation is still underway by the San Bernardino Police Department in the eight person shooting that occurred at 1277 East Lynwood Drive on September 2. The incident took place just hours after a congregational dice game went wrong and a vehicle rammed into the gates of the complex.
"It was learned that there were a total of eight victims that were struck by gunfire. Additionally, there was a passing vehicle and an apartment in the area that were struck by gunfire. At this point two victims are in critical condition, and the remaining victims do not have life threatening injuries and are expected to survive," said San Bernardino Police Department Sergeant James M. Mahan.

One of the eight victims in critical condition is a 17-year-old minor.
"When officers arrived, they found multiple victims with gunshot wounds, some of which were unresponsive. They attempted to apply first aid and called for medical aid to assist. During the attempts to administer first aid and coordinate with medical, there was a hostile crowd that emerged from within the apartment complex," continued Mahan.
The apartment complex's management agency, PAMA Management, has since taken steps to ensure the safety of its residents and the surrounding community.
According to a city of San Bernardino press release, PAMA Management has taken immediate action to improve the safety at 1277 East Lynwood Drive, which includes 24-hour security on the property, security cameras are currently being installed throughout the property, no congregating will be allowed in public areas within the complex if drinking or gambling is occurring, and all gates securing the property have been fixed.
"I want to assure residents that we are moving fast and that this is a sustained effort until our city experiences real and positive change with the quality and safety of our rental housing stock," said City Manager Andrea Miller. "We know this property is not the only apartment complex in the city that suffers from high crime."
Additionally, in October San Bernardino City Council is expected to vote on a new housing ordinance that will hold property owners accountable for the actions of its tenants.
The city has already begun to review its current ordinance, as well as ordinances from other neighboring cities, and is meeting with other agencies to obtain recommendations.
"An investigation like the Lynwood event, with an abundance of physical evidence and lack of witness information, takes time," read the city statement.The San Bernardino Police Department is asking anyone with additional information regarding this incident to please contact Detective Flesher at (909) 384-5655, Sergeant Mahan at (909) 388-4955 or Sergeant Kokesh (909) 384-5613. Or if you wish to remain anonymous you can text-a-tip to (909) 953-4673.