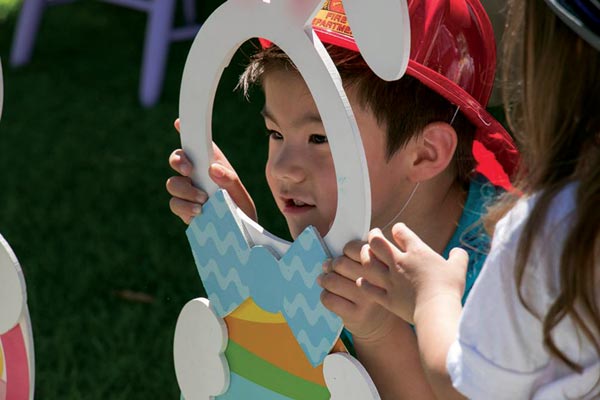 A Spring Eggstravaganza will be held April 15 from 11 a.m. to 2 p.m. at Rialto City Hall.
This year, eggstravaganza is taking a trip down the White Rabbit's hole to the magical world of Alice in Wonderland! Children can participate in activities, including egg hunts, spring crafts, bubble fun, an enchanted magic show, photos with the Easter Bunny, and a thrilling experience on the spinning Tea Cups ride. Families are also invited to attend the Mad Hatters Tea Party to cool off with some light refreshments and delicious sugar cookies.

Businesses and organizations are encouraged to participate in the event as a vendor, information booth, or event sponsor.
This year, Target employees and Eisenhower High School students will be helping bring the Easter Bunny, Alice, Mad Hatter, Cheshire Cat, and the infamous Queen of Hearts to Rialto.
The annual event is free and open to the public.