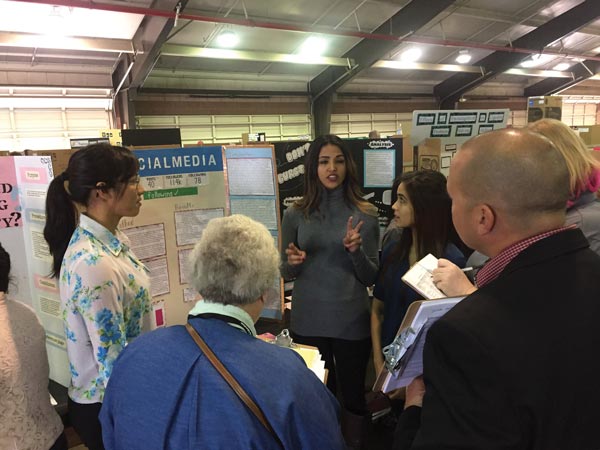 Ever wonder if age plays a role on imagination?
Fourteen-year-old Seth Medlin from Moore Middle School in Redlands did and he put it to the test, earning him a spot at the Inland Science and Engineering Fair April 4 at the Auto Club Speedway in Fontana.
Seth doodled a figure on a piece of paper and asked family and friends ranging in ages from 5 to 71, to explain what they saw in the doodle.
"Some said they saw a duck, I don't see it, but that's the point," he said. "It's about imagination."
Seth's project was one of more than 370 on display from more than 460 students from San Bernardino, Inyo and Mono counties.
Four Redlands schools participated in this year's event.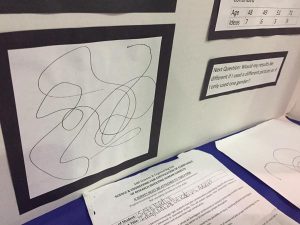 Individual and group projects displayed ranged in 22 science-based categories including everything from microbiology to zoology, math and physics to electronics, and consumer science to earth science. Each project was judged by a team of representatives from education, industry and science communities, as well as other members of the public. Project criteria included research knowledge, use of the scientific method or the engineering process, knowledge of the subject, writing strategies and the creation of original data.
The regional fair is sponsored by San Bernardino County Superintendents of Schools, Auto Club Speedway and Professional Engineers in California Government.
Winners in the Junior and Senior divisions from the region will advance to the California State Science Fair on April 24-25 in Los Angeles.