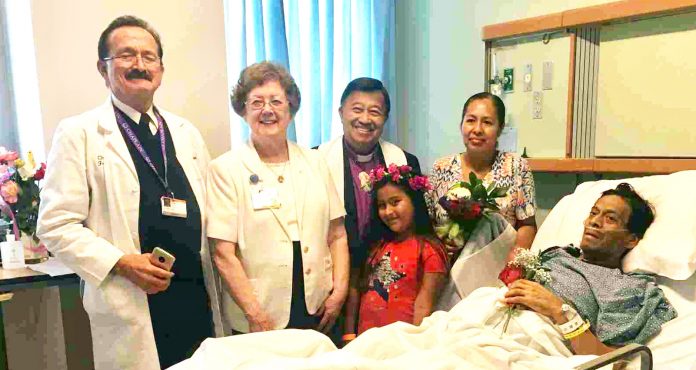 Dignity Health – St. Bernardine Medical Center (SBMC) held a Catholic blessing of marriage for a couple facing the unthinkable, the death of their loved one.
Father Antonio Sudario performed a convalidation of marriage, which means the couple's union is recognized and blessed by the Catholic Church. Father Tony shared, "By providing this special service, they will now be able to receive the Sacrament of Holy Communion in their last days together."
Father Tony took it upon himself to organize the special day, complete with flowers, sparkling cider and special guests, to make this end of life dream come true for husband, Miguel and wife, Antonia.
This marriage blessing by Father Tony, as well as contributions by the spiritual care department, physicians, and nurses are true examples of humankindness.