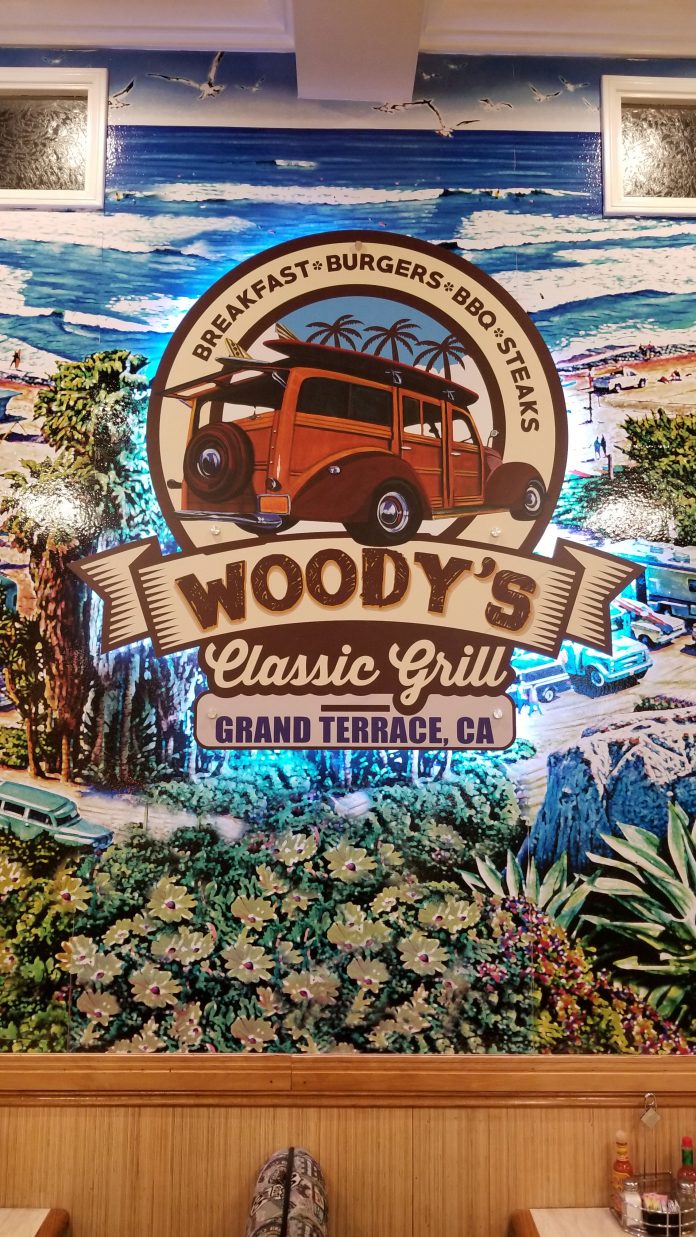 Mike and Lori Miller, owners of the mad popular Woody's Classic Grill, are turning the Grand Terrace restaurant industry up a few notches.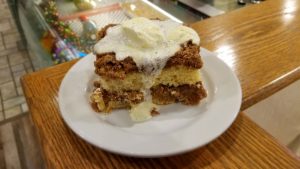 "I've been in the restaurant industry for 45 years, I used to own a 60's restaurant. I checked the demographic of the Grand Terrace/Colton area and there are a lot of people around my age. Woody's Classic Grill brings the beach scene to the area," said Miller.
"I actually used to bartend at a bar called JB's in the exact lot as Woody's back in 1986. So when the lease for this building came up in May 2018, I knew this was the location I wanted," Miller said.
The friendly neighborhood restaurant opened on October 1 on Barton Road.
"We have over 100 items on our menu. We offer everything from appetizers, salads, sandwiches, gourmet burgers, southern barbeque, steak, seafood, jambalaya, entrees, and desserts," continued Miller.
He mentioned that the brand new restaurant already has some fan favorites on the menu.
"The breakfast coffee cake is a popular item on the menu. It comes as a side with the breakfast entrees. I think everyone loves coffee cake, we make it every morning, it is fresh, with lots of cinnamon, brown sugar and a big mound of real butter," Miller said.
He also mentioned the most popular items on the lunch and dinner menu are the French dip, delightful sandwiches and gourmet burgers.
"The quality and selection of our food sets us apart from others. Lori and I work every day at customer service and featuring a friendly crew was one of our top priorities. Lori and I greet every guest; Woody's has a neighborly home feel, kind of like cheers where everyone comes and knows each other," said Miller.
The restaurant currently serves beer and wine, but Miller says a full bar may be in scope, in the future.
When asked what his number one priority is for his restaurant, Miller replied, "To me customer service is number one. Service is what makes a great restaurant, we are very proud of our staff, we look at them like family."
Miller has lived in the Inland Empire since 1971; and says he is proud to serve the Colton, Grand Terrace and entire Inland Empire area.
"Lori and I would like to thank our Chef Miguel Huerta, the local community and the region for the positive response we've received while Woody's Classic Grill has been open. We will continue to involve ourselves in the community and contribute to youth organizations and veteran causes," concluded Miller.
A lunch menu is available Monday-Friday 11AM to 3 PM and a sunset menu is available Monday-Friday 3 PM to 5 PM.
Woody's Classic Grill is located at 22400 Barton Road, Suite 1, Grand Terrance.
For more information, call 422-1100.