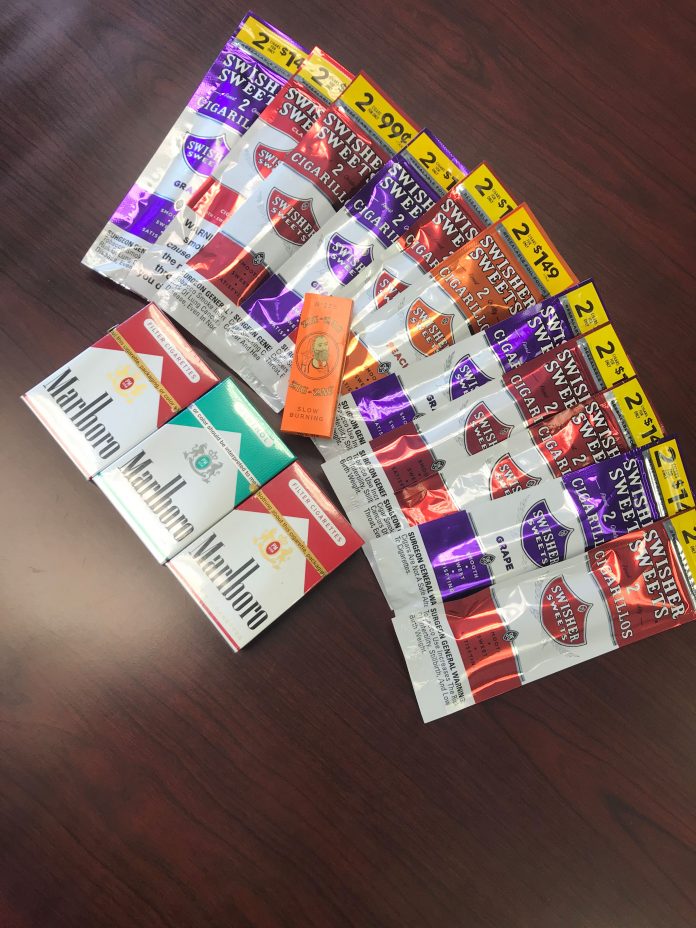 A recent decoy operation conducted by the Colton Community Coalition for CHANGE in partnership with the California Health Collaborative found that there was a willingness among retailers to sell tobacco products to youth under the legal purchasing age of 21. In 2016, California passed SB X2-7 (Ed Hernandez) raising the minimum tobacco purchasing age from 18 to 21. During the survey, products purchased included cigarettes and flavored Swisher Sweets. Over 90 percent of the tobacco products obtained by the youth were flavored products.
"As a resident of Colton I am very concerned about the many flavored tobacco products that are available and accessible to our youth; I am more concerned when I talk to adults in the community and I find that they are not informed about new products in the market that target youth and how easy it is for them to obtain them in our city. Sales of these products to our youth is a growing problem and as a community we must be vigilant and take action to eliminate this problem by regulating the sales of these harmful products in Colton," Rachel Warner, member of the Colton Community Coalition for CHANGE.
"As a young person growing up in Colton I wasn't aware of the tobacco issues we had in our community. With the help of Mental Health Systems and California Health Collaborative I had the opportunity of looking into this issue within our community and they helped me become aware of the situation. When I saw that we had an issue with tobacco sales to minors I was very alarmed that the youth in my community are being able to access it with no problems. As a member of the Colton community I would like to see the youth impacted in a positive and not a negative way. That is why this issue is of high importance to me because the main target here is our youth," said a youth decoy, member of the Colton Community Coalition for CHANGE.
Although approximately a third of the retailers surveyed sold, there were many stores that were in compliance with the law. These retailers included: the Orange Oil Company, Food 4 Less #786, Rancho Market Liquor Inc., Rosie's Mini Mart & Liquor, Rite Aid #5694, Colton Alta Dena Dairy, Cardenas #10, Jay Mart, R&R Liquor, Dollar General Store #13460, Stater Bros. Market #117, C 2 Food Mart, Nick Wareh Mobil Service, La Cadena Express, Save More Market, Toby's Market, Tiger's Liquor, Sun Market & Liquor, 7-Eleven #33604B/2171, F St. Liquor Bank, Frank's Liquor, Sombrero Market, Jumbo Savings & 1 Store, Stater Bros. Market #3, Cooley Market, Hitchin Post Market, Wal-Mart Store 1692, Arco AM/PM (E. Washington St.), Shell Circle K, D J Liquor, and 7-Eleven Store 39632A. Congratulations to these Colton retailers!
For more information on flavored tobacco and youth access, visit www.flavorshookkids.org