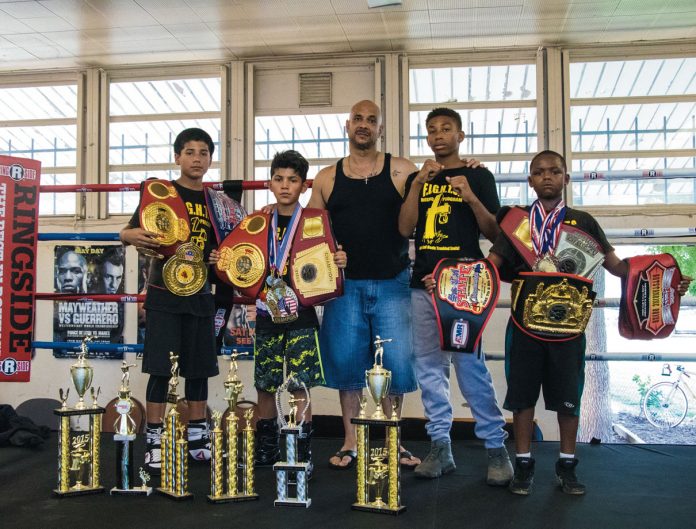 Project Fighting Chance youth boxers–Kenny Lobatoz, 10, and Charles Harris, 13–were crowned champions in their respective divisions at USA Boxing's Junior Olympics tournament last week.
Lobatoz, who lives in Rialto, defeated Marcus Luther of Washington D.C in the pee-wee open division (70 lbs.) final. Harris, a resident of San Bernardino, beat Deon Giles of Capitol Heights, Maryland in the intermediate division (110 lbs.) final on a unanimous decision.

"This has been an incredible honor," Franklin said of his boxers. "There are bigger things ahead."
En route to being crowned the pee-wee (70 lbs) national champion, Lobatoz scored unanimous victories over Kingston Moore of Greenwood, South Carolina in the opening round and Kevin Williams of Melbourne, Florida in the second round. The Kelley Elementary School student then scored a 4-1 decision over Marc-Julien Alwohi of Kapolei, Hawaii in the semifinals.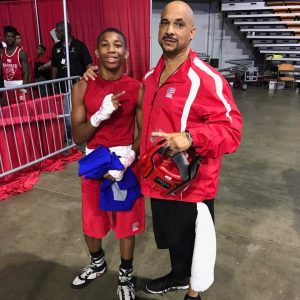 Harris, an eighth grader at Del Vallejo Middle School, won his opening match against Favian Lopez of Bayton, Texas before beating Darius Ward of Cincinnati, Ohio to reach the final.
Terry Washington, 13, also fared well at the tournament–defeating Devin Prince of Sicklerville, New Jersey to open the tournament. He lost his encounter with Christian Romero of Boerne, Texas, who many consider one of the best young boxing prospects in the nation, Franklin said.
"We thought we had it," Franklin exclaimed. "He had a good showing."
Lobatoz, Harris, and Washington won their respective divisions–organized by age and weight–at the USA Boxing Greater Western Junior Olympics tournament in Indio to qualify for the national tournament.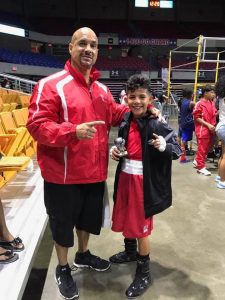 On June 24, the fighters were sent off by their family, friends, and community members.
Waste management company Burrtec donated $1,000 to the nonprofit organization to cover travel and lodge costs.
Franklin said all three boxers are now training for their next tournament. The bigger picture, Franklin said, is preparing for 2024 Olympics.
"All the kids I have right now will be olympic hopefuls and possible world champions," Franklin said. "I truly believe the way things are going these kids will be representing us strong."