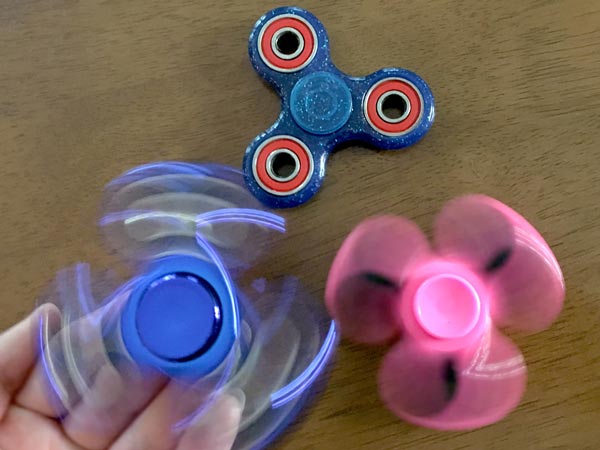 Have you heard of those fidget spinners going around? If not, you are not missing out.
The spinners are another new trend, a toy craze: they are handheld items that spin, similar to a top.

But what is the amazement behind it? If there even is an any.
The spinners broke out recently and cost $3.50-$266.98 on Amazon. They were originally made for people with stress and anxiety to help calm them down, but they have turned into a toy for everyone. It is most popular with kids in elementary and middle school.
In schools the spinners have been known to distract kids from their work and have been banned from many schools across the nation, including some here in the Inland Empire. These spinners are distracting kids from their work and making it harder for their teachers to teach. Even outside of school kids could possibly be distracted from their chores or at the dinner table.
The spinners were made to help kids focus, which is fine, if it actually calms them and relieves them from their stress.
But are they really working?
Or are kids just losing more focus during school?
Reach Caden at caden_center@aol.com, for story suggestions.