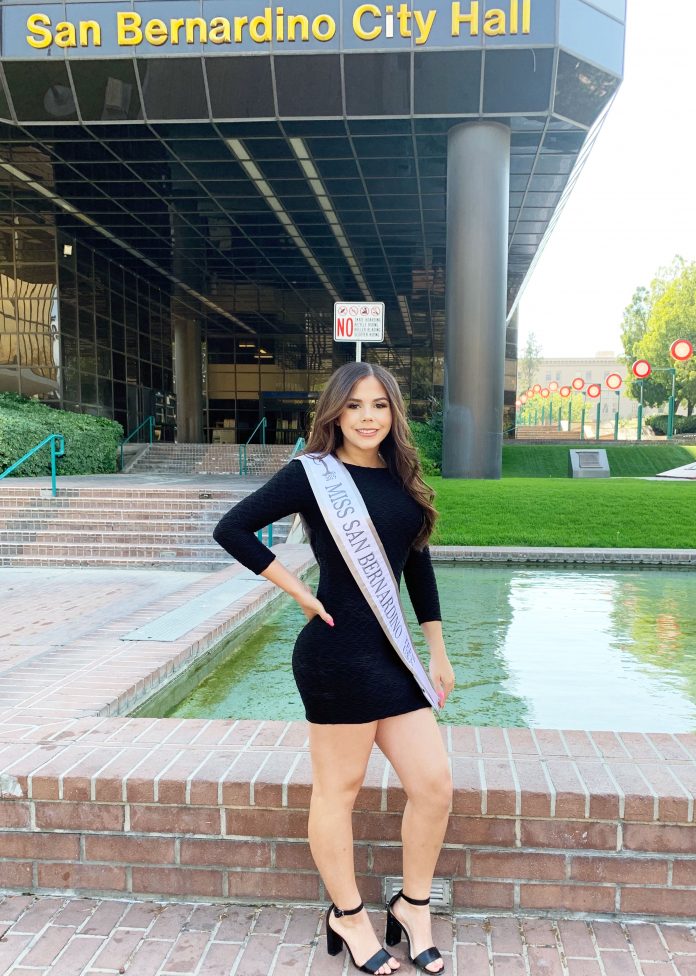 Madison Cook, has been selected to represent San Bernardino at the Miss California Teen USA® Competition as Miss San Bernardino Teen USA.  Her selection was based on her academic standing, involvement in her community, her passion for the pursuit of excellence and her interest in empowering other young women to follow in her footsteps.
"I am so excited and grateful to have been selected to represent San Bernardino," Madison exclaimed. "When I first applied for Miss San Bernardino Teen USA, I never expected to be chosen. It is really is a dream come true for me."  

Madison is spending her summer volunteering with Loma Linda's summer VA Youth Program and the San Bernardino Helping Hands Pantry. She will begin her junior year at Arroyo Valley High school in the fall.  To book Madison for appearances with your organization, please contact her at MissSanBernardinoTeenUSA@gmail.com.
"We are beyond proud of Madison; we cannot wait to watch her shine and grow through this experience," said Madison's mother, Zabrina Cook.
The Executive State Directors, the Chrisley Family, will conduct California's oldest and most celebrated competition this coming January 2020 to qualify two young ladies to advance to either Miss Teen USA or Miss USA and ultimately Miss Universe.  All competition details are available at www.misscaliforniausa.com/or Facebook/MissCaliforniaUSA. The dates of the State Competition will be January 23-26.  The location of the Miss California USA/Teen USA will be The City of Arcadia, at the Arcadia Performing Arts Center, the host hotel is the Marriott San Gabriel.
The prize package includes over $100,000 in gifts, cash and scholarships for both Miss California USA and Miss California Teen USA including the official crown and sash, round trip air fare to MISS USA/MISS TEEN USA, an official competition evening gown, appearance wardrobe, official crown portrait, a cosmetic dentistry package, fitness coaching, and much more. For Complete Prize listing, visit www.misscaliforniausa.com/
"We look forward to encouraging young women in the state of California to actively give back in their communities and advocate for issues they are passionate about. As directors, we will provide new opportunities for women in media, entertainment, fashion, beauty and more, through our state competitions," said Julie Chrisley.