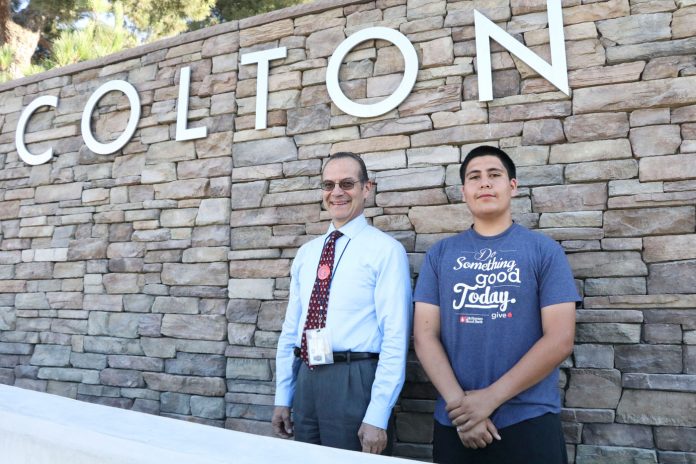 Jesse Valenzuela is the first adolescent in Colton to be appointed to a city governing board. As of Tuesday evening, the 16-year-old is a member of the Parks and Recreation Commission.
The incoming senior at Colton High School said he's jubilated to be a part of the city's governing affairs.

"I feel pretty honored," Valenzuela said. "I wanted to be a part of the process of exploring how I can make Colton a better place."
The 16-year-old is one of eight students who participated in the Summer Youth Leadership Program facilitated by Councilman Dr. Luis Gonzalez. Appointing him to the Parks and Recreation Commission provides him a feasible platform to make a difference, Gonzalez argued.
"They have to start some place," Gonzalez remarked laughingly. "It's all about having patience while training these young students."
In addition to being a youth official, Valenzuela is a varsity soccer player, a member of the AVID program, and the Heal Medical Pathway Academy at Colton High School. He said he decided to pursue a commission position because he wants learn the intricacy of politics, while also exploring possible future career options.
"I've learned about the different issues that occur in the city," Valenzuela expressed. "It's caused me to become more interested in seeing how these processes work."
Mayor Richard De La Rosa said he supports Valenzuela's appointment. "Our youth are our future," said De La Rosa. "Without people like you, communities don't survive."
Planning Commissioner Richard Prieto recognized for longevity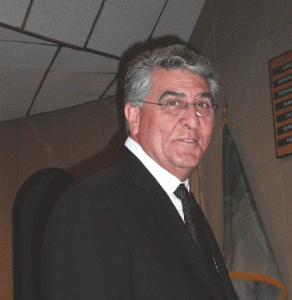 Planning Commissioner Richard Prieto was recognized by the City Council on Tuesday for his 30-plus years of service. The 69-year-old thanked the current Council and previous administrations for their trust in his service.
"I just love what I do," he told the Council. "Hopefully I can keep doing it." Prieto has served under eight different Mayors and City Councils. He was appointed by Mayor Albert Huntoon in 1984.
The City Council thanked Prieto for his sacrifice and dedication to improving the community's infrastructure.
"Over time I've learned that he's not just a wonderful person, but a great friend," said Councilwoman Summer Zamora Jorrin. "Colton is blessed to have him."