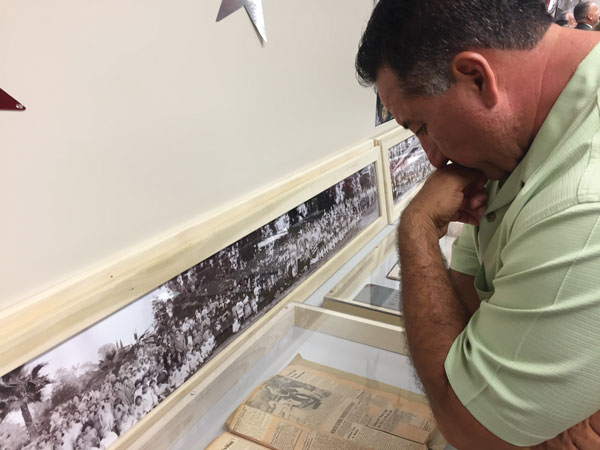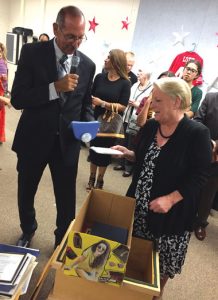 Dusted off black and white photographs, handwritten ledgers of school board meeting minutes of long ago, and a set of bricks from a 1907 schoolhouse were just some of the things that helped bring history to life Sept. 21 as Rialto Unified School District celebrated its quasquicentennial.
Marking 125 years of education, students, teachers, parents and community members gathered for the celebration, which included opening a 25-year time capsule buried on the district's 100th anniversary.

Brian Montez, Rialto Unified grounds supervisor and historian, unveiled the items — from paperweights to floppy disks — gathered in 1991.
To recognize those that helped Rialto Unified reach its milestone, a handful of "Living Legends" were honored — Wilmer Amina Carter, Charles Wesley Grande, Ernest Garcia, Ronnie Lott and Carmen Orozco.
The six recipients were selected for their excellence in education, community and character as champions for the district.
Carter, the namesake of Carter High School, was the first African-American elected to the Rialto Unified school board, where she served four terms. She also served in the California State Assembly.
Grande, a finalist for the State's Golden Apple award, taught history at Eisenhower High School for more than three decades. He's known as the "intellectual warrior."
Garcia, school namesake of Garcia Elementary School in Colton, taught spanish, was principal of Dunn Elementary in Rialto, and spearheaded the Gifted and Talented Education program in the district.
Lott, part of Eisenhower High's Class of 1977 and among the district's top scholars, is an NFL Hall of Fame member.
Orozco, a district employee for 32 years, has dedicated her life to "making a difference in the lives of children."
RUSD was formed out of the Brooks School District in 1891 after rapid growth in the area.
Today, more than 25,000 students are taught at one of 29 campuses within the district which extend out of Rialto and into the communities of Bloomington, Colton, Fontana, Lytle Creek and San Bernardino.