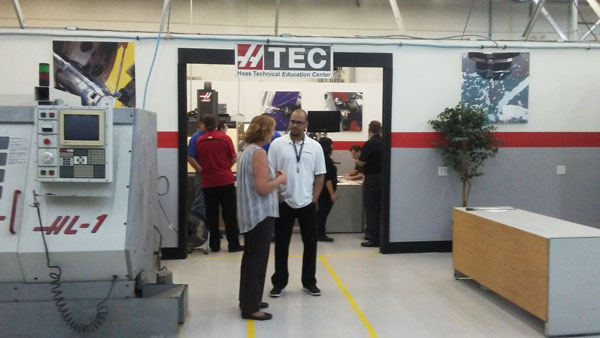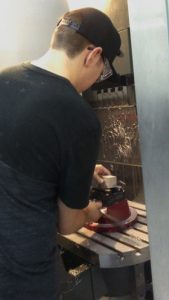 Manufacturing suffers from a dated and misconceived portrayal as an industry that is low-paying and low-skilled affording little in the way of career growth. The reality is that manufacturing today is a high-tech industry that offers better wages than many other employment sectors. Manufacturing, as one of the leading contributors to U.S. gross domestic product, is invaluable to economic growth and contributed to pulling the country out of the Great Recession of 2009.
National Manufacturing Day (MFG Day), established five years ago, aims to dispel those misperceptions and promote the industry. Each year, manufacturers have the opportunity to open their doors and show the community, in a coordinated effort, what manufacturing really is.

Technical Employment Training, Inc. in San Bernardino hosted MFG Day on Tuesday, Oct. 4, and had a healthy turnout of representatives from California Steel Industries, Haas Factory Outlet, Walker Corporation, and San Bernardino County Transitional Assistance Department. Students from Indian Springs High School were scheduled to attend the event.
"With the elimination of vocational training in schools, students have no idea they can make a lucrative career out of making things," said Technical Employment Training, Inc. President Dr. Bill Clarke. "Manufacturing Day opens a lot of eyes and changes their notions of the industry in person, dispelling the misconceptions that manufacturing is dirty, low-paying and backbreaking work."
A typical manufacturing plant is clean and technologically advanced.
New technologies such as 3D printing, robotics, and advanced analytics underscore the reality about careers in manufacturing that are highly skilled and offer upward mobility.
"A significant benefit of Manufacturing Day is that it gets people interested in the industry," said Kim Victorine, Director of Operations at Plastics Plus Technologies in Redlands. "This is a well-paying career that does not require an extensive educational background and offers possibilities of career advancement."