57th Headdress Ball benefits Assistance League of SB Operation School Bell, dental programs
2 min read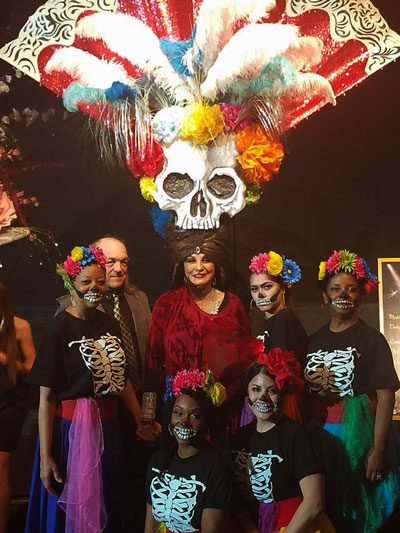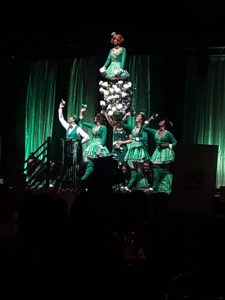 Hundreds showed their support to the Assistance League of San Bernardino during its major fundraiser of the year, the Headdress Ball, on Saturday, Apr. 28 and the National Orange Show Events Center. The theme of the 57th annual spring event, "Celebration," showcased elegant headdresses donned by community members who represented various non-profit organizations in the region.
A matinee luncheon preceded the evening gala, both equally elegant and entertaining to guests as models expertly balanced headdresses, that can weigh up to 10 pounds, and danced alongside volunteer dancers who underwent hours of choreographic practice.
Models were Elizabeth Locke-Thomas, Kristine Smith, Ashley Burroughs, Leah Hertz, Barbara Heublein, Tawnya Rhoades-Hensley, Margaret Ortiz, Christi Price, Judith Valles and Cathie Siglow.
Funds raised benefit the Assistance League's Operation School Bell and dental programs. The former has been clothing students since 1983, identified by San Bernardino City Unified School District personnel. Students "go shopping" for brand new clothing and outfitted from head to toe with the assistance of a League volunteer. Over 7,000 students have been outfitted since 1983.
The Dr. Earl R. Crane Children's Dental Center, the chapter's largest philanthropic program, provides complete professional dental services to uninsured children (K-12) living in San Bernardino and the surrounding communities of Colton, Rialto, Highland and Muscoy.  Services are provided for a one-time fee of $20 regardless of the number of services provided. No child is ever turned away if they cannot afford the fee.
359 unduplicated patients were served with 4,960 services in 2016-2017. Member volunteers reached approximately 4,400 Kindergarten students with classroom oral health education; 1,200 high school students received oral hygiene kits; and approximately 1,000 adults were reached through oral health community outreach. Over 8,000 oral hygiene kits were distributed overall last fiscal year.
For anyone who would like to make a donation (cash, goods or services) or to volunteer, visit www.assistanceleague.org/san-bernardinoor call (909) 885-3085.