Ivan Preciado inspiring others to "pursue dreams"
2 min read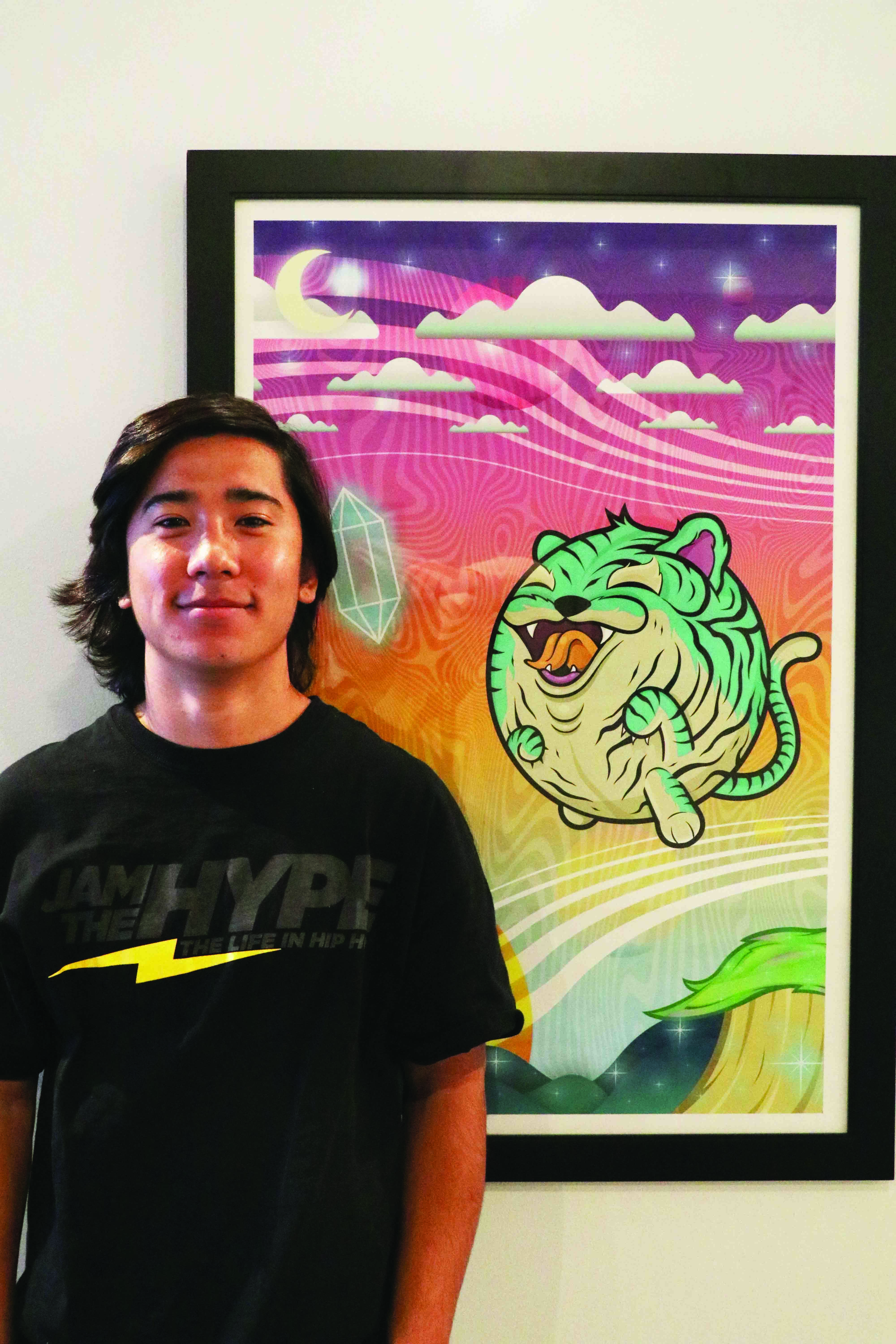 Ivan Preciado is optimistic of San Bernardino's future. The young graphic designer and muralist envisions the struggling city developing into a thriving creative hub for young and old artists.
"It's a slow vibrating artistic explosion," said Preciado, who is currently completing his Bachelor's Degree in Graphic Design from the Art Institute. "In the next five years, San Bernardino will be one of the leading cities in art, music, and dance. We have everything down here."
Preciado, 21, said he received his first experience in art through graffiti–a skill he picked up from his older brother. He believes the foundations of street art are not rooted in egocentrism, like many are led to believe, but in symbolism that helps empower people.
"What keeps me motivated to paint is to help and inspire others," Preciado said. "Hearing that feedback is what it's all about for me."
At 18, Preciado was given the opportunity to showcase his art skills on Oxygen Network's reality television program 'Street Art Throwdown'. In addition, Preciado has been hired by companies and government agencies to produce murals.
Known as "Gath" by other street muralists, Preciado is a member of the Just Having Fun (JHF) crew that has assisted in painting murals across San Bernardino. 'Gath' explained he and others have contributed to the "changing narrative of graffiti" by inspiring young people to increase the value of the city, rather than destroy it.
"I see it in a lot of these kids," Preciado said. "Before, they would go out and wreck the city. But now that they see these skillfully created murals, they're attracted to doing that instead. They are going from damaging the city–from a life of tickets and jail time–to an artistic route."
"Creativity flourishes in poverty," Preciado continued. "When you're poor, you have nothing else. You have to create your own toys, you have to create your own playground. This city is using that negative energy–of being poor and being looked down upon–and turning it into a [burgeoning] art scene."
Preciado encourages young artists to pursue dreams and not be discouraged by others who doubt their talents.
"Other people don't know the path you've walked on or your vision," he said. "They don't know where you come from. If I could sit those kids down, I would tell them, 'If you really want to pursue your dreams of being an artist, then go for it."
'Gath's' work is on display at the Art Institute of the Inland Empire's 'Breathe' exhibit and  the 'New Beginnings' Art Exhibit at San Bernardino Valley College. Both exhibits are available for public viewing through February 2.