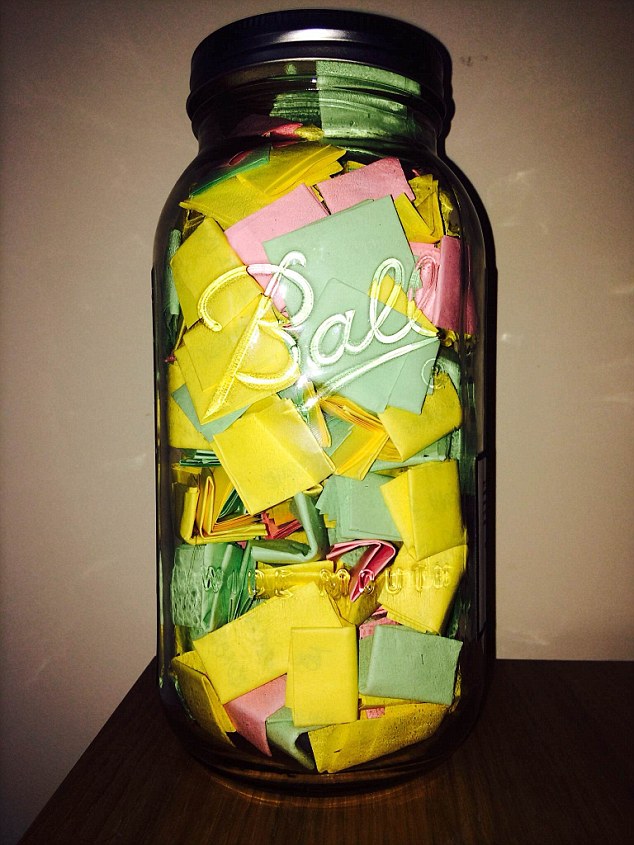 This is an activity my family and I have been doing for a while and it is a lot of fun! Give it a try this year!
On New Year 's Day, grab a mason jar or any other kind of container. Every day for the entire year, write down anything good or special that happens to you, your family, friends and extended family. Fold the slips up and put them in the jar after you write them. Then leave them there- no peaking!!!
It is very easy to get in this habit if you place the jar somewhere you see it every day. We keep ours in the kitchen! Another good place to keep it would be on the dining room table.
Then, each New Year's Day, sit down with your family, dump them all out, unfold and read each one! You will be surprised how many things happen that you have forgotten about. It is great to start the new year counting your blessings from the year before.
Happy Holidays!