Bing Wong Elementary invites the community to tinker in high-tech lab
2 min read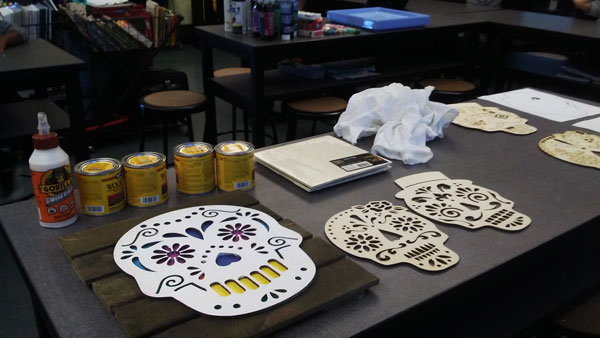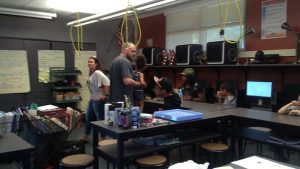 Vocational training, specifically in manufacturing, is making a strong comeback in the San Bernardino City Unified School District. After years of consultations and strategic planning, a manufacturing career pathway was completed this school year with a state-of-the-art high-tech STEM lab at Indian Springs High School, and its feeder schools – Curtis Middle School, Norton and Bing Wong Elementary Schools. The pathway offers students real world experience, training in high-tech manufacturing utilizing 21st century skills.
"There is a shortage of highly skilled people in our area which is why this manufacturing pathway is so important," said Dr. Bill Clarke, President of Technical Employment Training, Inc. and consultant to the school district. "We need to equip students with skills and credentials to fill that employment vacuum, and work toward a future where each high school graduate will be employed. That is what will ultimately reshape the economic landscape of San Bernardino."
Bing Wong Elementary School hosted its first Community Maker Night on Monday when parents and the community were invited to its iSTEAM lab to observe the skills being taught to students and its various applications. Participants had the opportunity to design projects using CAD (computer-assisted design) 3D design software, 3D scanners and laser cutters.
Sarah Emerson, who teaches in the lab, seeks to promote manufacturing among the community through monthly Maker Mondays, where they can tinker with ideas and learn from each other. "I myself learn alongside my students, and the lab empowers students, and now the community, to make things," Emerson said. "The benefits of the lab shouldn't be reserved for a select number of students, that's why we created Maker Mondays."
The high-tech equipment is among the many items that Bing Wong Elementary students regularly use as part of their school day. The iSTEAM lab, as it is known, is a main component of Bing Wong Elementary School's efforts to promote science, technology, engineering, art, and math and to prepare students for the careers of today and tomorrow.
"The manufacturing pathway exposes students to different career options," Emerson said. "Most of my sixth graders didn't know what an engineer was, but after they found out during a recent field trip, most of them wanted to become one."
To participate in future Maker Monday events or for more information, please call Sarah Emerson at (909) 888-1500.