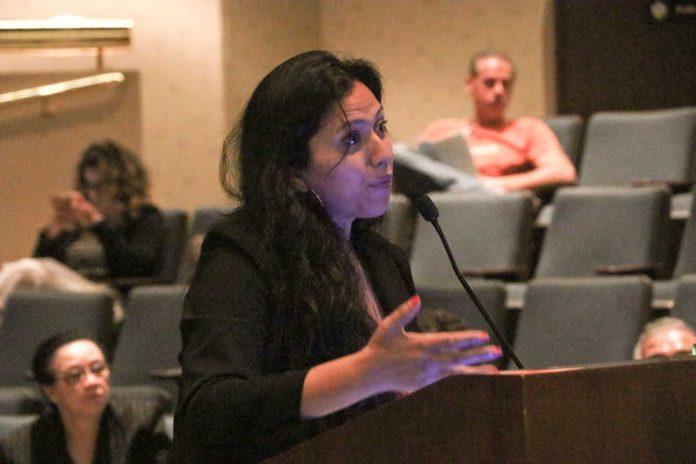 Bloomington residents and environmental organizers continue to urge San Bernardino County officials to halt warehouse development near schools and neighborhoods.
"Let's not let [Municipal Advisory Council] members or developers dictate how we will live, breathe, and raise our families," resident Thomas Rocha told the San Bernardino County Planning Commission during a meeting on August 17.
In recent months, the Center for Community Action and Environmental Justice (CCAEJ) has helped mobilize residents to speak out against county plans in Bloomington. Mobilization began in May after the San Bernardino County Board of Supervisors approved a 680,000-square-foot warehouse several hundred feet away from Crestmore Elementary School.
CCAEJ organizer Ericka Flores said county officials are aiming to approve at least one more development project near Bloomington High School. She urged the County Planning Commission to carefully consider rezoning areas to fulfill warehouse development needs.
"You have a significant amount of power," said Flores. "This county can thrive, but not with these warehouses here."
Residents who spoke during the commission meeting have also attended Bloomington Municipal Advisory Council and Colton Joint Unified School District gatherings to voice their concerns with what they say is a lack of regard for the safety and health of children.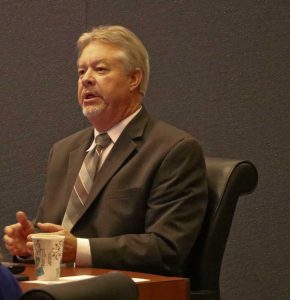 "We're not these huge empty lots with nothing," said resident Ana Carlos, who lives near Ruth O. Harris Middle School. "We're homes, we're families, we're a community."
Michael Townsend, who represents Senator Connie Leyva (D-Chino), asked the planning commission to oppose rezoning areas in Bloomington from residential to light-industrial and industrial.
"The Senator is not opposed to warehouses per se," Townsend explained when asked by Commissioner Jonathan Weldy if Leyva opposed all warehouse development. "She's against warehouses being built in close proximity to schools and residences."
Weldy asked Townsend to ask Leyva what she considered would be a good distance of separation of warehouse development from schools. Townsend said he would relay the information to the Senator.