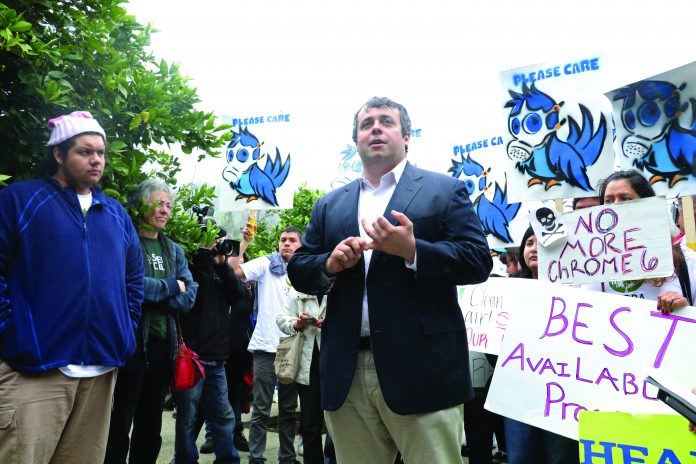 Southern California air regulators on Friday postponed their vote to approve a 15-year plan that has caused contentious debates among environmentalists and industry representatives.
The South Coast Air Quality Management District (SCAQMD), which represents Los Angeles, Orange, Riverside, and San Bernardino Counties, voted 9-3 in favor of pushing back the decision to March.
First introduced in June 2016, the Air Quality Management Plan intended to focus on providing approximately $1 billion in incentives in hopes of encouraging industry to switch onto cleaner technology. Air quality officials were originally aiming to work with cargo hauling and logistics companies to formulate voluntary emission reductions.
Instead, the SCAQMD now goes back to the drawing board–hoping to come up with a plan that takes into account past shortcomings with regulations and emission reduction goals.
Los Angeles County Supervisor Sheila Kuehl was the board member that made the decision–urging her colleagues to consider making amendments to the Air Quality Management Plan that reflects stringent standards.
Kuehl specifically pointed out her concerns with indirect sources–warehouses or other structures that attract mobile pollutants. She also suggested seeking legislative power to require publicly owned fleets to purchase zero-emission vehicles.
The new SCAQMD board member adamantly said the plan needs more "teeth".
"To me [the plan] still falls short in a number of ways," Kuehl said. "I like voluntary plans but what I like most about voluntary plans is the 'or else' part at the end."
The three board members who opposed postponing the plan, among them San Bernardino County Supervisor Janice Rutherford, claimed the plan was fine as it was.
Lake Forest Councilman Dwight Robinson was particularly worried about small-time trucking companies, which he describes as "entrepreneurial" establishments that could benefit from incentives.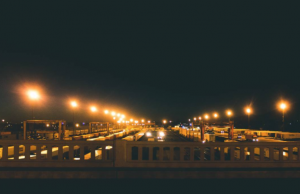 "The incentives we're talking about are for those kind of guys," Robinson said. "Some of them are your neighbors. If we don't provide incentives, we are going to push them out of business. Their livelihoods will be completely lost."
About 500 people attended the meeting in Diamond Bar, with most attendees expressing frustrations of being exposed to bad air quality.
Environmentalists representing various chapters of the Sierra Club held a rally outside the SCAQMD to urge air regulators to take swift action on heavy polluters.
Inside the building, young environmental activists spoke about their personal battles with respiratory illnesses, caused by heavy pollution prevalent in areas like San Bernardino and the Coachella Valley.
Selene Hernandez, whose grandmother succumbed to lung cancer, told air regulators to do the right thing.
"We need a strong quality management plan, we need strong leadership," she said. "It's not much of a decision. You know what's right, and you know what's wrong."
Los Angeles County Business Federation Chief Executive Officer Tracy Hernandez said last minute changes to the Air Quality Management Plan will only undermine the actions both businesses and the board have taken to draft a strong document.
"We've made tremendous compromises," she said. "Please help us keep our middle class jobs while helping clean the air."
The next South Coast Air Quality Management District meeting is scheduled for Friday March 3 at 9 a.m.