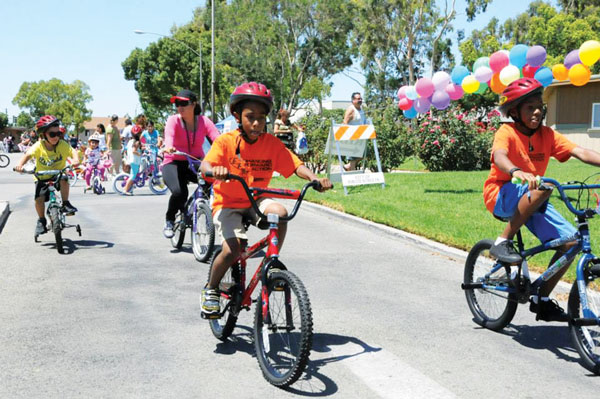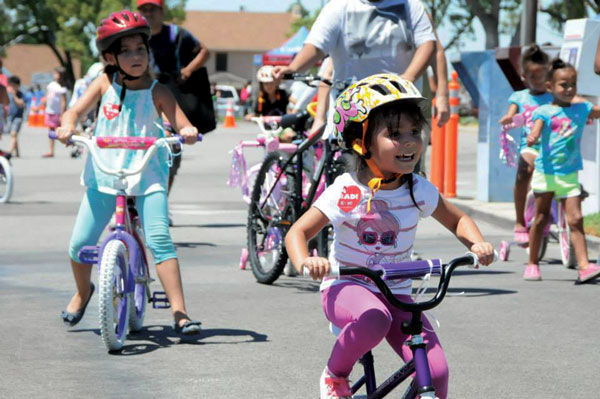 Whether you pedal a two-wheeler or a trike, Healthy Rialto wants you to head on over to the Pacific Electric Inland Empire Trail Saturday from 8 a.m. to noon for a Bike Rodeo and Ride.
The annual event is designed for children ages 3-12 — parents and adults are welcome to join the ride — and promotes bicycle safety and learning the rules of the road as a bike rider.
As part of the event, children will learn bicycle safety tips, receive helmet checks and have the opportunity to participate in bike games and test their skills.
Members of Rialto Police Department's Traffic Division Safe City Program will be on hand leading an obstacle course that includes stop lights, stop signs, pop up schools and even animals, to test young riders on their knowledge of hand signals and what they should do while on the road.
Safe Route to Schools, the Inland Empire Biking Alliance, and the Rialto Fire Department will also be on hand manning stations offering safety tips and giveaways.
Once riders complete their visits at the stations, they can take to the path and ride their bicycle alongside bike patrol from Cactus to Cedar.
In addition to the biking event, Healthy Rialto will help young riders and adults with bicycle licensing. Cost i
s $3.60 and includes licence registration with the police department. Bike riders of all ages are encouraged to register their bicycle each year.
To learn more about the Healthy Rialto's annual Bike Ride and Rodeo or for bicycle licensings, call 909 820-2519.