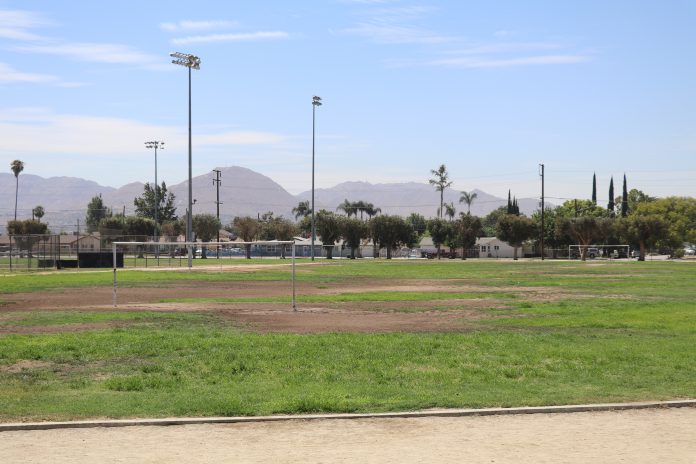 Renovations for Colton Middle School's soccer field will begin by the end of this month, according to Colton Joint Unified School District officials.
The district's Facilities Director Owen Chang said the district received a bid of $250,000 to improve the school's soccer field–a facility that continues to face issues with gophers and irrigation.

"We know that this is important for the community," Chang said. "It's always great to get the opportunity to provide better facilities."
Chang said the field is expected to be completed before the end of the year. The scope of the renovations entail working with Colton's Utility Department to install an irrigation control system, adding 3,800 cubic yards of dirt for regrading, installing new sod, and adjusting the field's drainage system to avoid flooding.
"By looking at the current condition of the field, we know it's in need of renovations," Chang expressed.
According to Chang, the district worked closely with city officials in hopes of collectively improving the field's condition.
A ballot initiative–Measure T–was introduced last year with the goal of raising Colton's Transient Occupancy Tax but failed at the polls. The rate increase would have contributed approximately $150,000 annually to constructing, maintenancing, and rehabilitating the city's athletic and recreational areas.
Colton Youth Soccer League Joe Perez, whose organization uses the field during the summer, said the renovations have been, "a long time coming."
"I'm glad it's finally getting done," said Perez. "After years of saying it was going to get accomplished, we now have city leaders who are pushing to improve the fields."