Have concern, but take pause
3 min read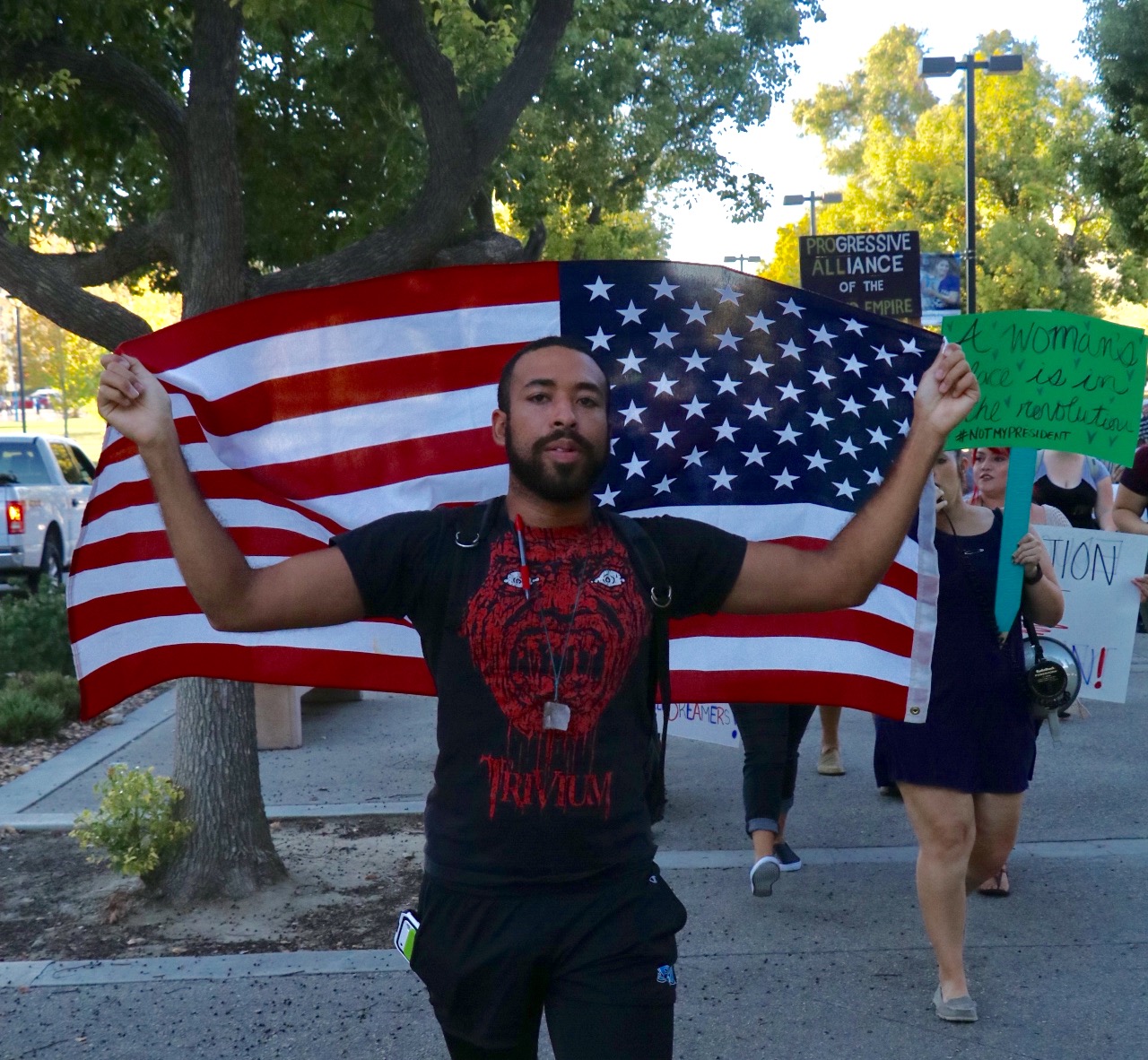 Donald Trump's election victory on November 8 caused hysteria among millions of Americans. Protests are taking place nationwide. People are expressing their discontent and anxiety of what they see as impending and monumental change. Among these with worry are the many immigrants who are undocumented.
"As an immigrant mother of two beautiful U.S. citizen daughters, I woke up to my worst nightmare on Wednesday morning," New Jersey immigrant Teresa Díaz told Rolling Stone last week. "But I'm marching today to show that I'm not afraid."
I have family members, friends, and other acquaintances who express real and valid fears; they might be pulled out of home, picked up at work, or their children could be yanked out of school.
One can only imagine of such unfortunate acts coming to fruition. Deportees could lose  everything they've worked hard for. Many fear forfeiting their livelihoods–being deported back to their homelands, where uncertainty, and even death might await.
Yet, despite Trump's strong anti-immigrant campaign rhetoric, the likelihood is that it would be, at the very least, difficult for his administration to conduct mass and sudden deportations.
The concerns these people have are not unfounded, but there are other considerations. Note the following:
Sanctuary Cities: Despite Trump's campaign promise of punishing "immigrant-friendly" cities such as Los Angeles, San Francisco, Chicago, and others by withholding federal funding, city leaders have announced that they do not intend to succumb to the President-elect's aspirations.
In such safe havens, law enforcement agencies would be unable to obtain information on immigrants recently released from custody or inquire about a person's legal status.
In a CBS  60 Minutes interview with Lesley Stahl last Sunday, Trump vowed to focus his deportation efforts on immigrants with criminal convictions, which could mean that those with no criminal records may be spared deportation. Officials, such as Los Angeles Mayor Eric Garcetti expressed as much last week saying that hard working people are less likely to be affected by deportation policies.
A Softening Tone and partisanship: Following the sit-down Stahl said that she noticed, "quite a change" in Trump during the interview. Others too have noticed that Trump has seemingly transformed from a fiery campaigner to a subdued President-elect who realizes the enormity of the position.
Perhaps the magnitude of the Office has humbled him. Trump realizes that he cannot waltz into the White House and enact sudden, substantial change. In fact all previous Presidents-elect–and Trump is no different–have needed to work alongside others opposite the political aisle to transform campaign promises into reality. And history shows that this fact is quite difficult.
Simply put, his promises to build a wall and repeal the Deferred Action for Childhood Arrivals (DACA) program that protects undocumented immigrants who were brought to the U.S. as children will have a tough mountain to climb, considering the expected backlash Trump will face from Democrats. This reality underlines the recurring theme of American politics–partisanship.
Nonetheless, the ability to assemble and protest in the United States is a freedom that citizens enjoy and immigrants–regardless of their status–have privilege in. Despite this, one must question whether the protests occurring nationwide have any end goal or plan of action.
Demonstrations across the country are having tragic results. The windows of store fronts are being smashed in, American flags are being burned, and punches are being thrown by both sides.
Such panic and distress, in reality, does nothing to ease concerns  At the very least, protests that respect others' rights and property–and that do not interfere in civil services or the U.S. infrastructure should be the norm. It might be better if people would look past the inflammatory rhetoric, take pause, and view the situation with a more level-headed perspective.