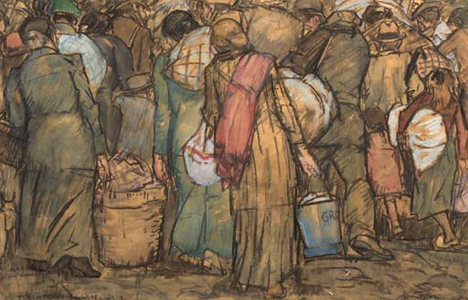 In June, we recognize the contributions and achievements by immigrants during Immigrant Heritage Month. Whether we are talking about immigrants who are new to this country, or those whose families settled generations ago, it is important that we celebrate the diversity of our nation and recognize how these global influences have shaped our collective American history and identity.
My family has called San Bernardino County home for four generations. I am proud of my Mexican heritage and I am proud of those in my community and around the country who do not shy away from celebrating their families and ancestry. We are a young nation, and one that has only lived and thrived through the many generations of immigrants who came here in search of opportunity, and along the way made significant achievements that pushed us forward and built the most powerful nation in the world.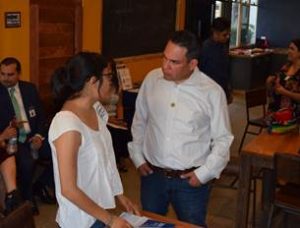 The binding of our nation's history is held together by the accomplishments of immigrants. Yet, repeatedly, our country cycles through phases that downplay our history and rich culture. Sadly, we are experiencing one of those cycles. Albert Einstein was an immigrant. Elaine Chao is an immigrant. Elon Musk is an immigrant. Patrick Ewing is an immigrant. Salma Hayek is an immigrant. American advances in science, politics, technology, sports and the arts have all been shaped by immigrants.
While we have made progress and fought back against xenophobic and bigoted treatment of the immigrant community, sadly, we have seen a significant surge of discriminatory policies and conduct directed at immigrants since the 2016 presidential election. In June 2015, Donald Trump called Mexicans "rapists" and "criminals" and since taking office, he has unsuccessfully tried to institute a travel ban targeting Muslim majority nations. The president's anti-immigrant rhetoric and policy priorities have stirred fear and distrust for the millions of undocumented men, women and children living in the United States, who are otherwise law-abiding citizens.
We can and we must do better to support the immigrant community, which is a part of our past, present and future. During Immigrant Heritage Month, we have a duty to not only reflect on how immigrants have shaped our collective past, but on how they will shape our future.
Congressman Pete Aguilar represents the 31st congressional district which covers the cities of Colton, Fontana, Grand Terrace, Loma Linda, Rancho Cucamonga, Redlands, Rialto, San Bernardino, and Upland.