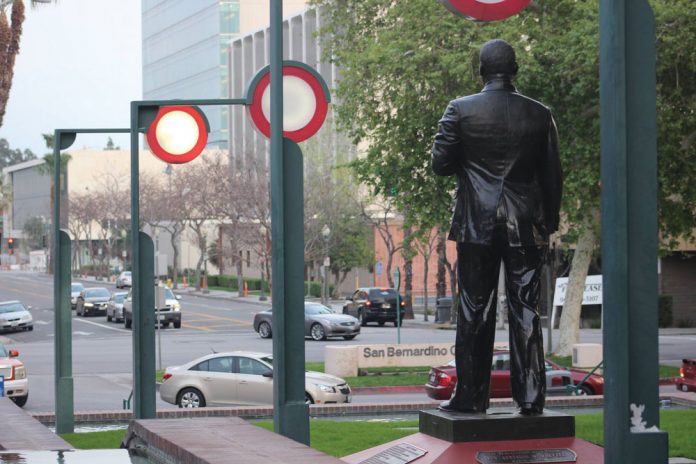 San Bernardino officially has ascended out of bankruptcy, according to city officials. Obligations to creditors are now being met and deliberation on improving city departments has began.
Nonetheless, there are still concerns from the community regarding the leadership's ability to improve its fiscal situation and the quality of life in the long term.
"They kept saying we were going to get out [Bankruptcy]," said Benita Rodriquez, a resident of the sixth ward. "But I feel there wasn't much to it. They could be doing more things to demonstrate they want to improve the city. They haven't done that."
Drastic changes have occurred since the city since filed bankruptcy in August 2012. City leaders argue these "tough decisions" have benefitted San Bernardino. Outsourcing the fire department and trash services and making changes to its operations helped San Bernardino restructure and rebuild, Mayor Carey Davis expressed in a press statement.
"We will continue to dedicate our attention to improving service delivery, quality of life, and attracting business investment to our community," reads the statement from Davis. "We are thankful for the patience and commitment of our community, and we look forward to continuing the pursuit of the goals we established in our strategic plan."
The City Council is planning to adopt a $160 million operating budget and a $22 million capital improvement budget Wednesday that intends to increase the number of police officers, provide improved equipment for law enforcement, create a new violence intervention program, improve streetlights and traffic signals, upgrade park facilities, and more.
Councilwoman Virginia Marquez, who represents the first ward, said she's proud of the city's resiliency. However, she believes the City Council and staff need to proceed with caution as they make future decisions.
"We're still vulnerable and fragile," Marquez said. "And we will be for some time until we get our foothold."
Jorge Heredia, a member of community group San Bernardino Generation Now, agrees with Marquez. The 26-year-old believes the only way to avoid fiscal crisis is to prove they are a viable investment.
"San Bernardino needs to prove that they have a vision," Heredia explained. "We need to look at different ways to encourage business and people to come here."
James Albert, a progressive democrat and community organizer, believes monies will be better spent in boosting educational programs and funding pensions.
"As opposed to hiring 30 more police officers, who most commonly do not live in the city they protect and serve, we could have used significant portions of that money to expand universal Pre-Kindergarten to every 4 year old [in the city]," Albert wrote in a public statement. "But no, let's continue giving tax breaks to large corporations that continue to monopolize the rigged system, stifle competition, and impede new small business/entrepreneurial opportunities."
Rodriquez believes true change will come at the ballot box and through grassroots organizing.
"I think we need all new council members," she said. "Each ward has their problems. Everyone is tired and fed up. People want true change."