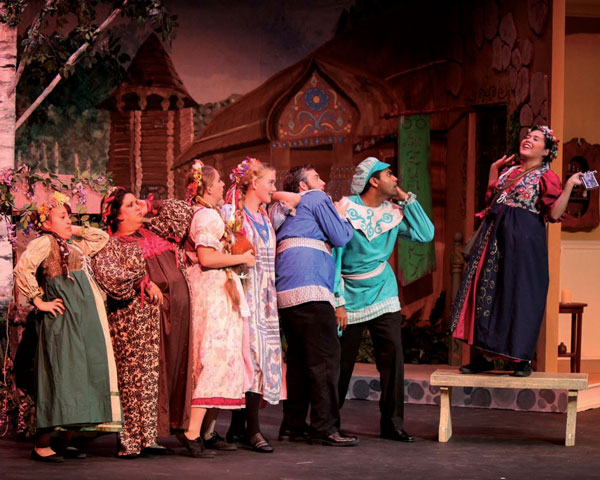 Opening night audiences were delighted by the fast paced, energetic comedy — Fools — last weekend.
The family friendly show boasts colorful scenery and lavish costumes, the actors each play their wacky roles with skill and humor and there's still time to catch the next performance! Fools continues on stage Nov. 11, 12 and 13 at the Sandra R. Courtney Community Theatre, 150 E San Bernardino Avenue.
Performances are at 8 p.m. Nov. 11, 12 and at 2 p.m. Nov. 13. General admission is $15, seniors and students with ID $12.
Box office opens one hour prior to showtime.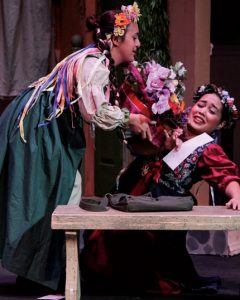 Fools – Written by Neil Simon and directed by Pelve Dimyana Pelev
Leon Tolchinsky is ecstatic. He's landed a terrific new teaching job. When he arrives he finds people sweeping dust from the stoops back into their houses & milking cows upside down. The town has been cursed with Chronic Stupidity for 200 years & his job is to break the curse. No one tells him that if he stays over 24 hrs & fails to break the curse, he too becomes stupid.
Reservations are recommended and can be made by calling the box office, 909-873-8514 online ticket sales are available at http://rialtocommunityplayers.com/?page_id=55