Free workshop: How to transform turf to drought tolerant landscape
2 min read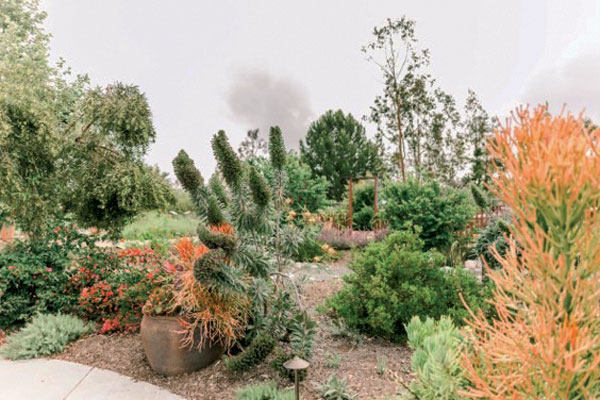 Contrary to popular belief, California is not out of the drought, said Ray Hiemstra, Associate Director of Programs at the Orange County Coastkeeper. One method in which the community can help with water conservation is to convert their lawns into drought tolerant landscapes.
For those who may have entertained the idea but at a loss as to where to start, or concerned about the cost, a free workshop courtesy of Inland Empire Waterkeeper will address those concerns, provide resources and information on rebate programs and direct links to service providers.
"There are many rebate programs that homeowners may not be aware of," said Hiemstra. "Through the workshops we help make it easy for interested parties to transform their turfs."
The free SmartScape Workshop will take place on Tuesday, Sept. 19 at 6 – 8 p.m. at the West Valley Water District, 855 W. Baseline Rd.
IEWK is a non-profit water conservation organization that aims to protect and enhance the water quality of the Upper Santa Ana River Watershed through programs of advocacy, education, research, restoration and enforcement.
The main concern of perpetuating the ubiquitous and traditional lawns that grace most California homes is water run-off.  According to Hiemstra a healthy lawn requires fertilizer and urban pesticides, all of which run off onto the streets, to creeks, the Santa Ana River, and eventually to the ocean as we tend to overwater our yards.
"Having turf grass makes no sense, it's expensive and a lot of work," Hiemstra noted. "It takes years for it to become solid and sustainable."
Based in Riverside, IEWK is a chapter of the Orange County Coastkeeper, created to tackle the upstream issues taking place in the Inland Empire and upper Santa Ana River Watershed.
The community is encouraged to volunteer; for more information, call (951) 530-8823.
---
Join our newsletter for weekly wrap-ups of our community coverage, exclusive advertising opportunities and local business specials!