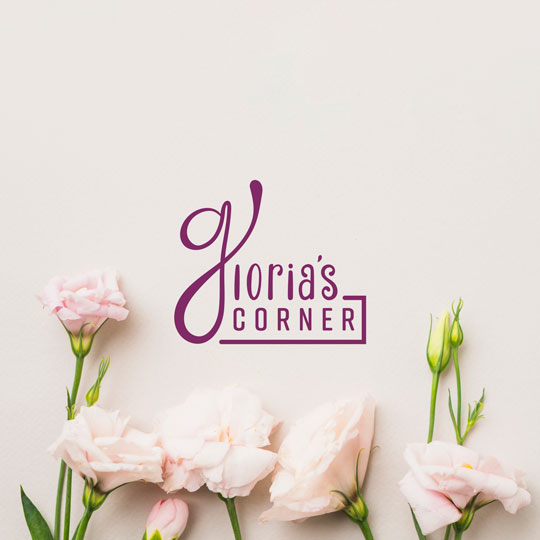 Classes:
Wednesdays Starting June 6 – the Redlands Community Center, 111 W. Lugonia, will offer Zumba classes every Wednesday starting June 6 from 6:00 to 7:00 p.m. Zumba Fitness is one of the fastest growing dance-based fitness programs with easy-to-follow moves and body benefits. Cost is based on individual classes or a five class rate. For information call (909) 798-7572 or email RecreationStaff@cityofredlands.org.
Exhibits:
Sunday, June 3 – Sunday, November 4 – the Riverside Art Museum (RAM) presents the 4 Threads: New Work, an exploration of the contemporary Chicano experience. This exhibit features the work Jaime Chavez, Gerardo Monterrubio, Jaime Munoz, and Jaime "GERMS" Zacarias. These talented and acclaimed artists share the exuberance, richness, and pathos of their complex cultural identity.  Each brings their own perspective and personal exploration of their community: Jaime Munoz, Mesoamerican imagery; Jaime Chavez, Cholo styles of the 70's and 80's; Jaime Zacarias, cleverly stylized Lucha Squids; and Gerardo Monterrubio, clay vessels that combine the elements of Mexican mural painting with his artist beginnings as a graffiti artist. An Opening Reception is planned for Saturday, June 2 from 6:00 to 8:00 p.m. at RAM, 3425 Mission Inn. Ave. For information call (909) 664-7111 or visit riversideartmuseum.org.
Save the Date:
Friday, June 1 – the 5th Annual Henry Elementary Carnival will be held from 4:00 to 7:00 p.m. Admission is free and will feature live entertainment, food, DJ, dance crew, games, and car show. The school is located at 1250 West 14th Street, San Bernardino.
Friday, June 1 – First 5 San Bernardino presents its Annual Water Safety Event, "Operation Splash" at the Jerry Lewis Swim Center, 831 East Highland from 11:00 a.m. to 3:00 p.m.  This event offers free swim sessions, entertainment, and a community Resource Fair held in the grass area.
Saturday, June 2 – the Rialto Lions will present Art in the Park from 11:00 a.m. to 2:00 p.m. at Riverside Ave. and Rialto Ave. in Downtown Rialto. Students grades 5th to 12th are encouraged to participate in the art contest with the theme "What image do you feel makes you think of Rialto City." There is minimal entry fee for contestants. A free Arts and Crafts for children will also be available. Art vendors and book authors are invited to participate as well as other vendors.  For vendor registration and fee information call Kathy at (909) 961-2802 or email rialtohostlions@yahoo.com.
Saturday, June 2 – the Wildwood Park Neighborhood Association presents The Best Ever All-You-Can-Eat Pancake Breakfast from 7:30 to 11:00 a.m. at 5050 North Sierra Way, Lutheran Church of Our Savior Parish Hall. This is the organization's main fundraiser and benefits clean-up efforts and other neighborhood projects. For ticket information email WildwoodParkSB@gmail.com.
Saturday, June 2 – the San Bernardino County and Cords Enrichment Youth Program present Arts Education Youth Conference at San Bernardino High School, 1850 North E Street from 8:00 a.m. to 3:00 p.m. This event is for youth ages 12 to 18. Sessions include Life Skills, Social Skills, Bullying Prevention, and Youth Empowerment expressed through poetry, recording and production, art sessions, and dance instruction. Breakfast and lunch will be provided for attendees. For information call (909) 383-9677 and to register visit Eventbrite: https//bit.ly/2uQauut.
Saturday, June 2 – the Family Service Association of Redlands presents the Redlands Hunger Walk from 8:00 a.m. to 12:00 p.m. at the University of Redlands Campus, 1200 East Colton Avenue.  Individuals are encouraged to take a healthy walk around the campus to bring awareness to hunger and food insecurity issues. Teams are encouraged and must have ten members. If unable to physically participate, one can register and receive a goodie bag, t-shirt and enjoy a pancake breakfast with family and friends. The 5K family friendly fun walk begins and ends at the Memorial Chapel. For information call Family Services at (909) 793-2673 or visit http://redlandsfamilyservice.org.
Saturday, June 2 – the City of Rialto will hold the 12th Annual Rialto Community Garden Open House from 10:00 a.m. to 1:00 p.m. at 539 N. Acacia Ave. (behind Grace Lutheran Church). This event offers plant and vegetable sales, information booths, garden tours and free kids crafts and the opportunity to win a free compost bin plus other prizes. For information call (909) 421-7221.
Saturday, June 2 – the City of Redlands and the Friends of Prospect Park with their partners, Kimberly Crest House and Gardens, Redlands Horticulture and Improvement Society, and the Redlands Theatre Festival will hold events celebrating Prospect Park's Gold Jubilee. Activities start at noon with Redlands Mayor Paul Foster memorial tree planting in the park's lower picnic grounds on Cajon Street. Other activities will continue until 4:00 p.m.. This free event event is open to the public and will include historical vehicles and Citrus exhibits, a scavenger hunt, yoga, art, and music programs. Also tours of the Kimberly Crest Mansion and garden will be open. For information call (909) 798-7572 or email RecreationStaff@cityofredlands.org.
Tuesday, June 5 – the Living 4 Giving Foundation will hold a Spaghetti Dinner Fundraiser from 5:00 to 7:00 p.m. at the Knights of Columbus Colton Council 4017, 740 Pennsylvania Ave. Funds from this event will help provide food, clothing, shoes toiletries, school supplies, toys and other resources to families in need. For tickets visit Eventbrite. 
Saturday, June 9 – the City of Colton Community Services Department presents Movies In the Park ~ Moana from 8:00 to 10:00 p.m. at Fleming Park, 535 N. La Cadena. Activities start earlier and food vendors are usually available. This event is free to everyone.
Saturday, June 9 – Friends of the San Bernardino Public Library and Pacific Animal Productions present Passport to Animal Adventures from 2:00 to 3:00 p.m. at the Feldheym Central Library, 555 W. 6th Street. Participant will have the opportunity to meet animals from around the world learn how they survive.
Saturday, June 9 – Inland Congregations United for Change (ICUC) present Families, Books & Breakfast from 10:00 a.m. to 12:30 p.m. at Our Lady of Hope, 1000 N. Valencia Ave., San Bernardino. In addition to breakfast there will be parenting sessions and free kids books. For information and to register call (909 )253-9147.
Saturday, June 9 – the Yucaipa Animal Placement Society will hold its 7th Annual Charity Golf Tournament at the Yucaipa Valley Golf Club, 33725 Chapman Heights Road, at 8:00 a.m. This tournament benefits homeless pets at YAP. Golfs will enjoy 18 holes of golf, lunch, raffle prizes, contests, and prizes for first, second and third place. For information call (909) 790-1440.
Saturday, June 9 – the Community Action Partnership of San Bernardino County presents Summer Book Fest 2018 and Resource Fair at 696 S. Tippecanoe Ave., San Bernardino from 10:00 a.m. to 2:00 p.m. This family friendly event features free kids books, Read with the Butterfly, Build a Fun Craft, faffle prizes, and resource information for parents. For information call (909) 723-1571.
Saturday, June 9 – the Rotary Club of Redlands presents the  4th Annual "Touch a Truck" event at the University of Redlands Ted Runner Stadium Parking Lot. This is an affordable family-friendly event where attendees can climb into the cab, honk the horns, examine the equipment, flash the lights and speak with the men and women who use the trucks and equipment as part of their jobs. Featured are emergency vehicles, transport trucks, tow trucks, public health and safety trucks, buses and more. There will also be a free Kids' Zone with crafts, games, educational exhibits, and booths with information and free books for kids and families. For information email trucks@redlandsrotary.org and for tickets www.eventbrite.com.
Saturday & Sunday, June 9 & 10 – the Inland Empire Greek Fest on the Hill will be held at 1035 Inland Center Drive, San Bernardino from 12:00 to 9:00 p.m. This event features authentic Greek food, live Greek music, home made pastries, and a Hanger 24 taverna. For information call (909) 885-6213 or visit IEGREEKFEST.com.
Quote of the Week:
"The more that you read, the more things you will know. The more that you learn, the more places you'll go."
– Dr. Seuss, I Can Read With My Eyes Shut!