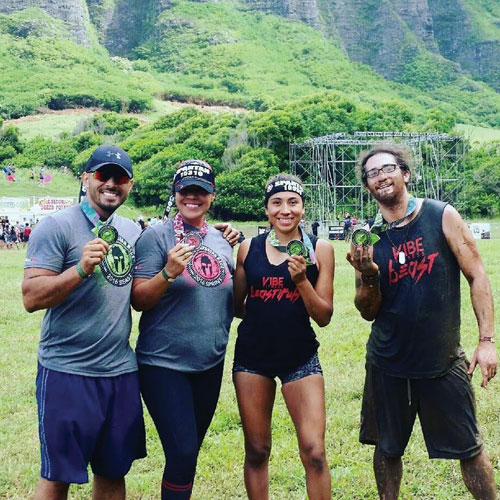 This week I would like highlight a team of local Colton and Rialto residents that traveled to Hawaii to participate in the intense Spartan Race.
If you aren't aware, the Spartan Race is a five to thirteen mile obstacle course event consisting of various obstacles, hilly terrain, mud, water, and more. The race is designed to not only test a person's physical capability but their mental strength as well.
Samantha Nava, Pep Salcedo, Lulu Salcedo, and Mike Lazalde who work out or coach at the Vibe Fitness Training Studio in Rialto completed the race on Saturday August 20th and were able to represent themselves, their community, and their fitness team with pride.
Do you have something to share that could help motivate or inspire others in our community? If so I would like to hear from you and understand your journey towards a healthy and active lifestyle. Please contact me at www.Gino Garcia.com.