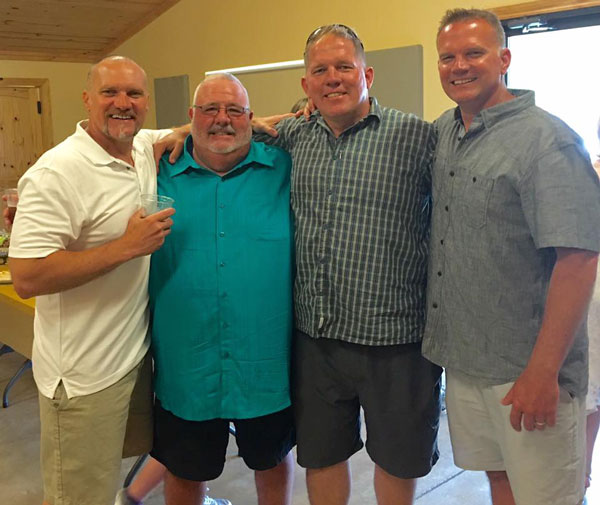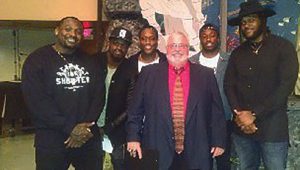 No high school coach in the Inland Empire has ever produced as many National Football League players as former Colton High School coach Harold Strauss. With that amazing success comes a lot of worries, especially at this time of year. That's because the anticipation grows as NFL teams cut down their rosters. At one time or another Strauss had as many as ten of his former Colton players in NFL training camps in one season.
This season Strauss' former pupils Shareece Wright and Jimmy Smith made the final roster cut for the Baltimore Ravens. Nat Behre made it with the New York Giants. Tyler Irvin at Houston. Danny Sorensen at Kansas City. In addition, Strauss thinks former Colton HS quarterback Brad Sorensen who was released late by the Minnesota Vikings, could sign with another team shortly. Allen Bradford, the most heralded Colton player of that era is healthy again and Strauss said he'll hook on with a NFL team as a linebacker.
Strauss, now an assistant to Grand Terrace football coach Ryan Smalls, helped produce his NFL stock of players at Colton from 2000-2009 and for the next three years as the school's athletic director. Along with those previously mentioned, Strauss felt that Damien Holmes would make it at Denver after starting every Bronco's preseason game. He named Derrick Malone who was a projected starter for the Atlanta Falcons until he suffered a career-ending shoulder injury. Strauss had the six future NFL players on his 2005 Colton roster. Another on that team, Tamae Berne is a sports agent now representing some of his former Colton teammates.
Talking before Grand Terrace's recent football game with Yucca High, Strauss recalled a few others who he coached at Colton who had the professional football ability. "Sham on Wright could have been included but he was a senior before we could build our program," said Strauss. "If it was two years later, he would of been a pro, too." Strauss talked of Mike Taylor on his just miss list. He said Taylor became an All-American at Missouri State and later was invited to a few NFL training camps.
Strauss said he was proud when three of his graduates played on the same team at the University of Oregon. Along with Malone, Rodney Hard rick and kicker Alejandro Madonna were teammates at Oregon. "I really thought Rodney was on his way to becoming an NFL linebacker but he had a number of ACL surgeries and that did it." Strauss went on to speak of many more who just missed like running back Mark Lingua and lineman Daniel Bernard. He talked about some athletes he discovered by strolling around campus.
Before coming to Colton, Strauss coached at Bloomington Christian HS for 18 years after graduating from Bloomington HS and later earning college degrees. He rattled off the names of other former players who went on to successful vocational careers. "We sent between 30-40 players to four year colleges and I'm just as proud of that," said Strauss. He named lawyers, doctors, engineers, businessmen, and fire and police chiefs. He coached current San Bernardino Police Chief Jar rod Bur guan when he was a standout linebacker and wrestler at Bloomington Christian.
Strauss said he also coached co-owner of the San Diego Padres Jon Thresh at Bloomington Christian. Strauss and his wife Amy recently celebrated their nth wedding anniversary. Their daughter, Tiffany Gordon is the athletic director at Grand Terrace and son, Levi is a Army Ranger training out of Tacoma, WA. He credits the overall success at Colton to a number of structural changes topped by stressing good grades and having athletes becoming high profile community volunteers.
"Of course you have to be a good athlete but there has to be a willingness to be coached and a motivation to learn. I had good coaches who were good teachers," explained Strauss. "Once everyone saw Allen and Share make it, everyone started to believe they could make it, too. It became infectious. A culture grew whereby college recruiters became regulars on the Colton campus and appreciated what we were doing." He recalled having a U.S. map dotted with places his former athletes were playing.
Strauss said nearly all former players stay in contact and he holds an open door policy for any former pupil to visit without an invitation. He did answer about the well publicized problems that Smith and Wright once had with the law. He thinks making a lot of money in a hurry can bring problems. "They wanted to make it out of South Colton and help make a better life for their family. But once you get to the top level, you start thinking what else." He feels that there's more media scrutiny on topics that were once not covered. Strauss says he will never give up on any of his players.
He said that now having families of their own has made a difference with Smith and Wright. Strauss added: "Coaches are like psychologists. You get into your player's lives like a parent. When they hurt, I hurt."