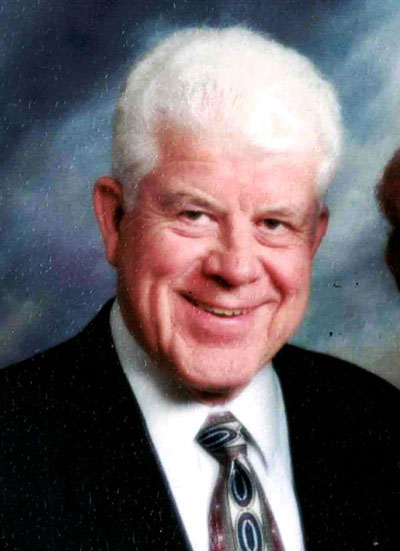 William Frederick Clinton, 83 of Rialto passed away in his home on September 6, 2016. Bill was born in Grand Forks, North Dakota on April 3, 1933. Parents were Wilbert and Mildred Clinton. He married Diana and had 3 children, Frank Clinton, Kathleen Mack and Beth Duncan. They shared a marriage of 47 years until her passing on February 20, 2007.
Bill graduated High School and then attended The University of Redlands where he received his Bachelor's Degree in History. He offered 32 years of service in the United States Air Force, achieving the position of Master Sergeant. He was also was 74 gallon blood donor (Blood Bank), and a Lt. Gov. of Rialto Kiwanis Club, where he was an active member for 60 years.

Bill was employed as a Contract Specialist for the Ballistics Missile Office at Norton Air Force Base, also at California Air National Guard and an Air Force reserve both at March Air Force Base. He was an active member of Rialto United Methodist Church. He enjoyed photography, genealogy and motorcycling.
He is lovingly survived by his children Frank Clinton, Kathleen Mack and Beth Duncan. Bill is preceded in death by his wife of 46 years Diana L. Clinton. A visitation will be Thursday, September 15, 2016 from 5pm – 9pm at Ingold Funeral Chapel in Fontana. A Funeral Service will take place Friday, September 16, 2016 at 10:00am at Rialto United Methodist Church. He will then be taken to his final resting place and receive Military Honors in Montecito Memorial Park at 1:00 pm. Contributions can be made to Rialto Kiwanis Club all funds go to the children's Kiwanis Club help. Please visit his memorial page at www.ingoldfuneralchapel.com