Immigrants in Detention: A three part series
5 min read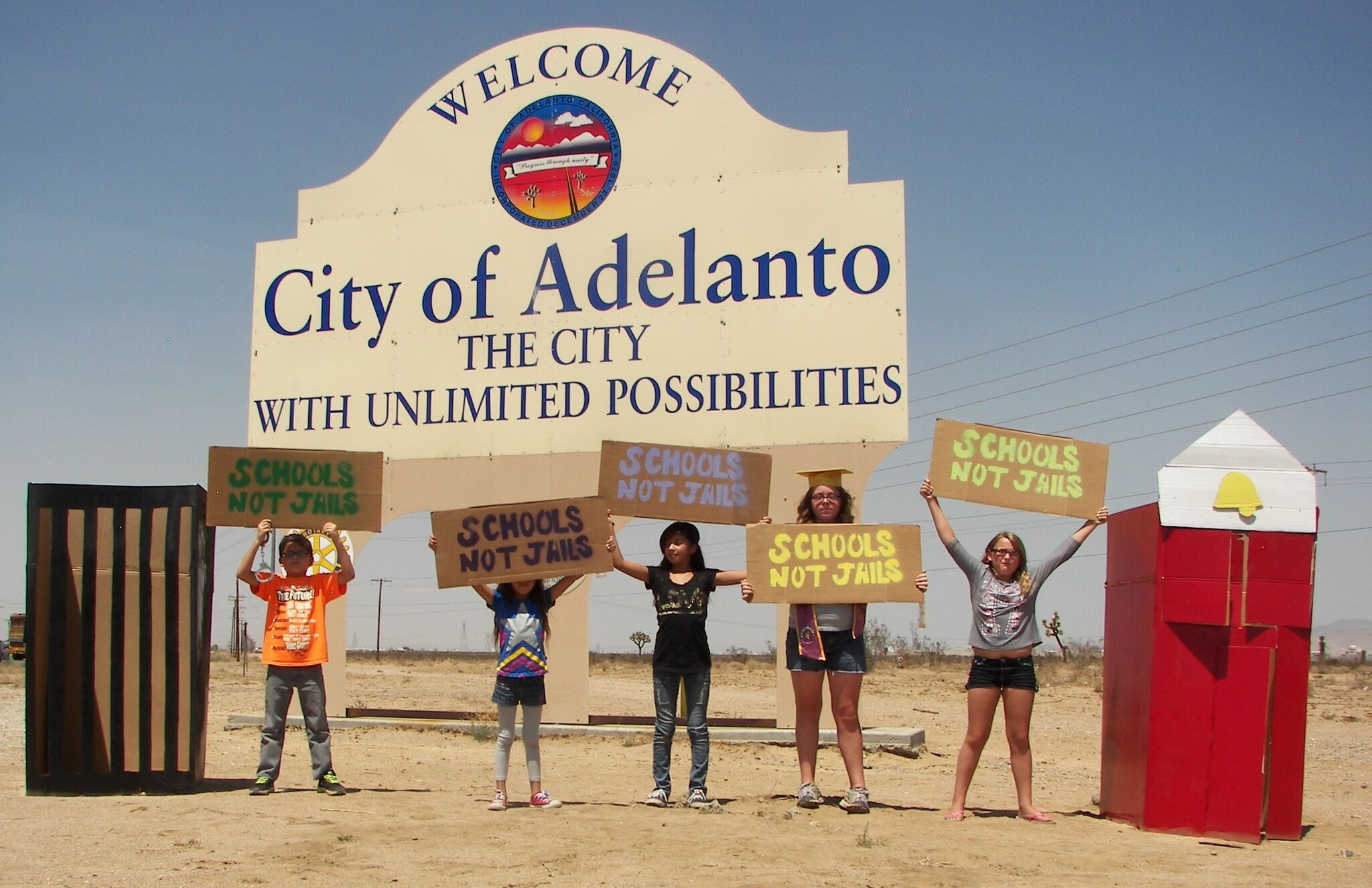 Part I: Adelanto's immigration carceral dilemma
In the Southern California high desert city of Adelanto–a community that continues to be on the verge of fiscal catastrophe–the detention of undocumented immigrants, held by U.S. Immigration and Customs Enforcement (ICE), helps the city generate thousands of dollars annually and millions for private prison contractor the GEO Group Inc. (GEO).
However, immigrant rights advocates continue to heavily scrutinize the facility for its alleged lack of oversight and mistreatment of detainees.
The Community Initiatives for Visiting Immigrants in Confinement (CIVIC) and several other immigrant groups are asking city leadership and immigration officials to terminate its contract with GEO and cease operations of the facility.
"I feel for the City of Adelanto," said CIVIC Co-Executive Director Christina Fialho. "Companies like GEO prey on small towns…We've shined the light on the facility to try to make the public aware of what is happening inside these facilities."
Prison City: Finding economic support through immigrant detention
Aspirations for bringing prisons to the High Desert date back 40 years, when members of the Adelanto City Council convened in February of 1976 to deliberate on ways to persuade California Department of Corrections (CDCR) officials to construct a 1,150-bed facility. Despite tensions between pro-prison advocates and opponents regarding safety and quality of life, plans moved forward and the city opened the Adelanto Community Correctional Facility in April of 1991.
In 2011, after 20 years of operating as a prison for contracted CDCR inmates, GEO purchased the Adelanto Community Correctional Facility–turning it into a detention center for apprehended undocumented immigrants. GEO makes approximately $40 million a year through their services, and in return provides the city with an administrative fee of around $50,000, according to a recent study done by CIVIC and the Detention Watch Network.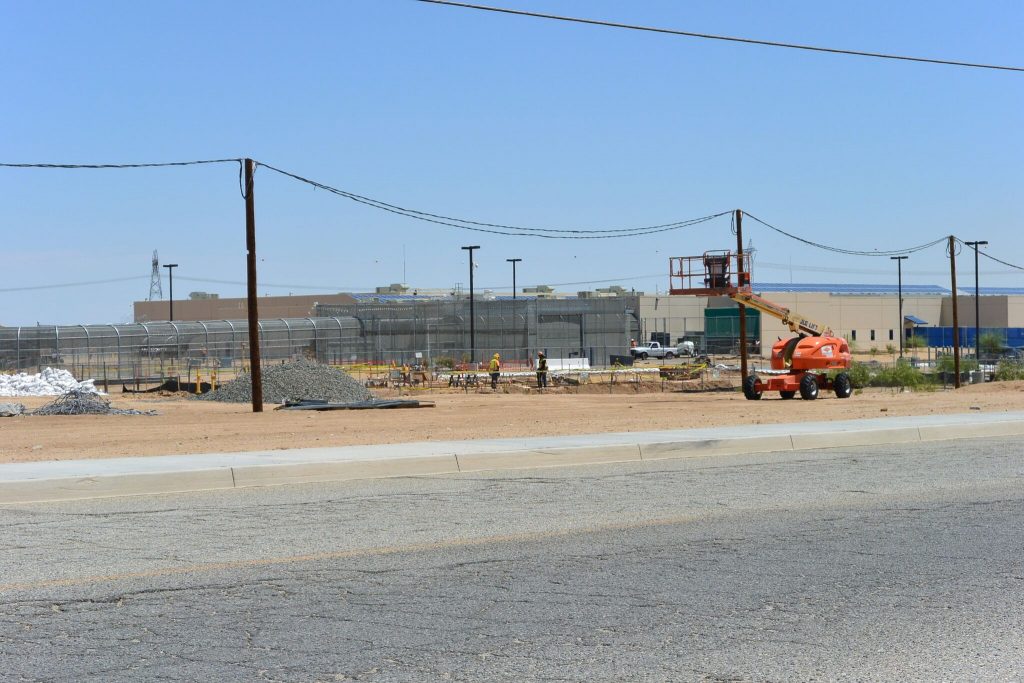 "Even in its 'best' year, the city can only be paid a mere $50,487.50," the report outlines. "This is far from the long-term answer the city originally sought to its fiscal problems."
Despite this, the city continues to turn to prison construction as a means of attempting to overturn a fiscal emergency, which as of 2014, has the city in a $2.4 million deficit.  
DHS tightens focus to remove national security threats
Last January, U.S. Department of Homeland Security Secretary Jeh Johnson directed Immigration and Customs Enforcement (ICE), U.S. Customs and Border Protection (CBP), and U.S. Citizenship and Immigration Services (USCIS) to continue to prioritize threats to national security, public safety, and border security.
The department believes it is fulfilling its immigrant mission by arresting undocumented immigrants that have been convicted of felonies, suspected of terrorism or espionage, members of criminal gangs or organizations, and those apprehended at the border or ports of entry while attempting to unlawfully enter the United States.
"The majority of the detainees housed at Adelanto came to ICE's attention following their release from area jails and prisons," said ICE spokesperson Virginia Kice. "The detainees being held by ICE are awaiting decisions in their immigration cases or final arrangements for their repatriation.
Currently, the Adelanto facility's population stands at 1,650–including 1,422 males and 228 females. Of the current detainees, 1,011, or more than 60 percent, have prior criminal convictions. Last July, GEO announced a 640 bed expansion.
Kice said ICE's leading considerations in expanding the Adelanto facility lay with ensuring the welfare of those in custody and ensuring that the agency operates efficiently and at full capacity.  
"Ultimately, the decision to seek an expansion of Adelanto was an outgrowth of those factors," Kice explained. "Further, the expansion will ensure ICE has the flexibility to fulfill its immigration enforcement mission well into the future."
Medical neglect and abuse widespread at facility
In its report, Abuse in Adelanto: An Investigation Into a California Town's Immigration Jail, CIVIC found that the top three complaints among immigrant detainees in Adelanto deals with prolonged detention, medical abuse and neglect, and a lack of access to legal representation.
Moreover, the organization found that there were cases of extreme physical abuse by GEO staff that have led to serious injuries and death. The facility's failure to deny medical and mental health services to detainees led to the direct death of one man, Fernando Dominguez in 2012, and may have been a factor in the death of Raul Ernesto Morales-Ramos in February 2015. Dominguez died of pneumonia and Morales-Ramos of intestinal cancer.
The Office of Detention Oversight (ODO) wrote in its 2012 audit of the facility that in the case of Dominguez's death that there were, "several egregious errors committed by medical staff … [and concluded that] the detainee's death could have been prevented and that the detainee received an unacceptable level of medical care while detained." In addition, ODO found that Adelanto failed to produce adequate information on 13 reported incidents of sexual abuse at the facility to Enforcement and Removal Operations (ERO, an entity within ICE).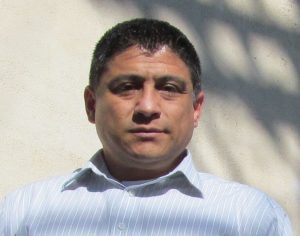 "For us as an organization that works directly with individuals, we have first hand cases of neglect," Fialho said. "With medical neglect, the lack access of health care, and the physical and sexual assault, we pushed ICE not to expand the facility."
ICE and GEO officials argue that the Adelanto Detention Center provides adequate and sufficient treatment for detainees.
"ICE is committed to safeguarding the welfare of all those in the agency's custody, including providing access to necessary and appropriate medical, mental health, and dental care," said ICE spokesperson Virginia Kice. "Like all sites used by ICE to house immigration detainees, the Adelanto Detention Facility is subject to regular and rigorous inspections."
Legal representation unavailable for most in facility
Due to the remoteness of the Adelanto Detention Facility, legal representation for detained immigrants is very low.
"Only about 12-percent of people at Adelanto have legal representation," said Fialho. "Because Adelanto is so remote, it could take hours for attorneys to get there. That contributes to the isolation that people in immigration detention experience."
As a result, detainees–the majority unable to receive access or afford legal representation–resort to "jailhouse law" for legal information. Many detainees conduct their own legal research in the law library, fill out applications, and write their own briefs. As laid out by CIVIC in their Abuse in Adelanto report, detainees are only allowed to spend an hour a day in the library, only have access to material in English, and have restricted access to copied material.
"All of the evidence to prove certain forms of relief are in their communities, with their families," Fialho explained. "If they can't communicate and see their families, they will not be able to come out successful in their defense. The U.S. detention system takes our treasured ideas of due process and access to counsel and basic medical care and throws it under the bus."