Inaugural flight to Las Vegas from SBD Airport brings excitement and economic opportunities to the Inland Empire
3 min read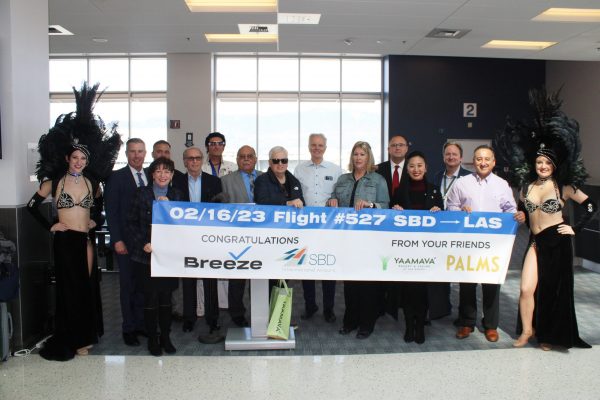 San Bernardino International Airport (SBD) has expanded its nonstop coast-to-coast service with the launch of Breeze Airways' flights to Las Vegas Harry Reid International Airport (LAS) and BreezeThru service to Bradley International Airport (BDL) in Hartford, CT on February 16th. The move has been welcomed by residents and officials in the Inland Empire region of California, who have long been advocating for more direct flights from SBD.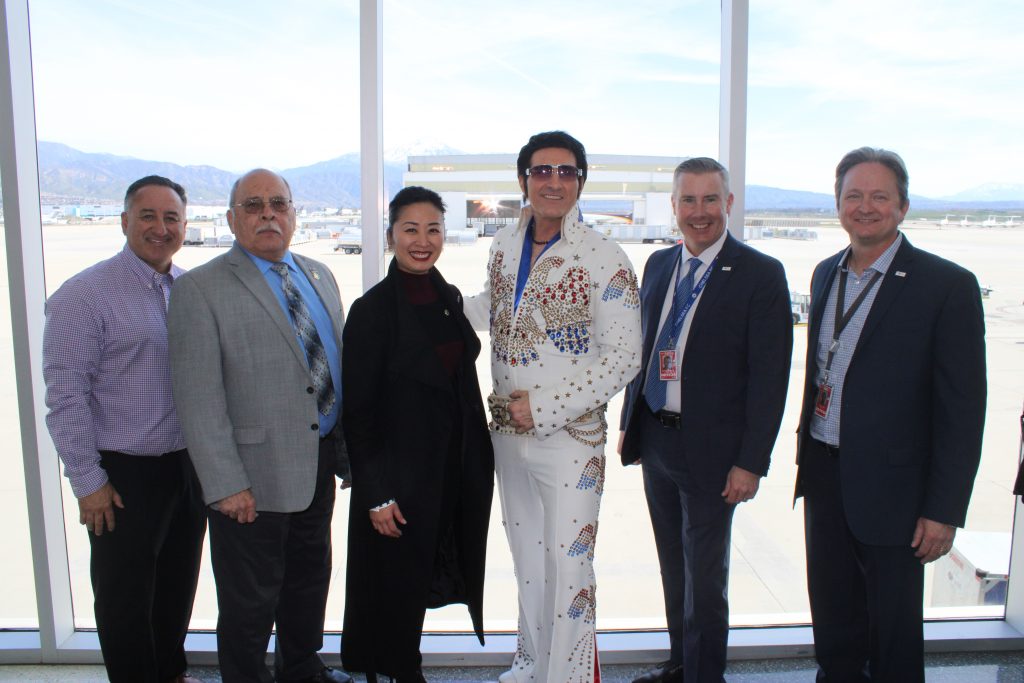 SBD's Commission President and Mayor of the City of Colton, Frank J. Navarro, expressed his gratitude towards Breeze Airways for delivering this much-needed service to the community. "We are pleased to continue our successful partnership with Breeze Airways and to be a partner in their Southern California regional growth strategy," he said.
Breeze Airways' founder and CEO David Neeleman shared his excitement about the expansion from San Bernardino, saying, "With our BreezeThru service to both Provo, Utah and Hartford, Connecticut, we are making it cheaper and more convenient for Inland Empire residents to get where they want to go."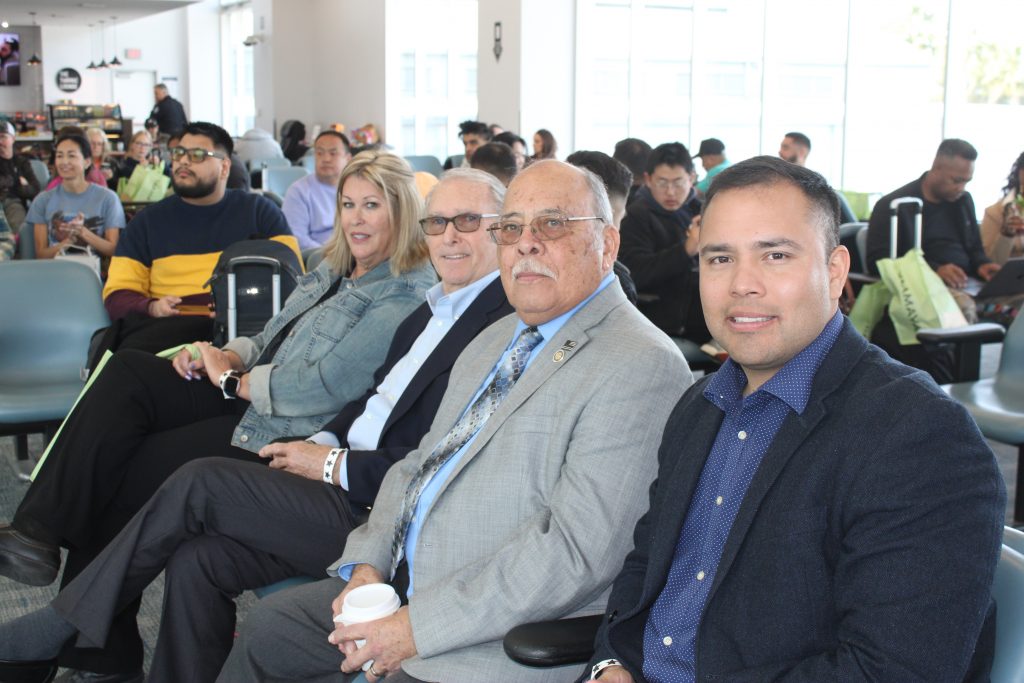 SBD CEO Michael Burrows thanked residents and business owners for their support of Breeze Airways' service and applauded them for recognizing the time and money saved by flying from their local airport.
According to Director of Aviation Mark Gibbs, "There was a big request from the community for flights to Las Vegas and with the success of flights to San Francisco and Provo Utah, adding flights to Las Vegas was the next step. The best way to ensure that the airport continues to add more flights is to support it and fly out of SBD International Airport."
Passengers on the inaugural departing flight to Las Vegas were excited about the new service. "I'm thrilled to have a direct flight to Las Vegas from SBD, it's much more convenient than driving to LAX or Ontario," said passenger Lisa Smith. "The new Airbus plane was comfortable, and the staff was friendly and efficient."
Breeze Airways focuses on connecting travelers in underserved cities with air service to the U.S. destinations they want to visit most, through efficient and affordable flights. Travelers can book seats starting as low as $29 one way at FlySBD.com/LasVegas or flyBreeze.com.
"I'm heading to a bachelorette party in Las Vegas, and it just so happened to be that the day I needed to fly out was the first flight to Las Vegas departing from SBD Airport," said Tansu Philip, owner of Viva La Boba and a passenger on the Las Vegas flight. "Usually the flight to Vegas is a Breeze, but the drive back is always dreadful, so these direct flights to Las Vegas are a game-changer to our city and region."
San Bernardino Mayor Helen Tran expressed her excitement over the momentum this new service brings to the community. "Progress takes time, but we do not give up. Every element creates tremendous progress for the community, and the reaction to SBD Airport's Inaugural flight to Las Vegas is the momentum our city needs to keep moving forward," she said.
San Bernardino Councilwoman Kimberly Calvin also expressed her excitement about the new service and urged residents to support SBD. "We are so excited. This is going to bring so much to the city of San Bernardino in regard to recognition, economic development, visitors, and travelers, which all generate revenue," she said. "Come on down, parking is only $5, now you don't have to fly out of Los Angeles or Ontario, you can fly out of your own backyard."