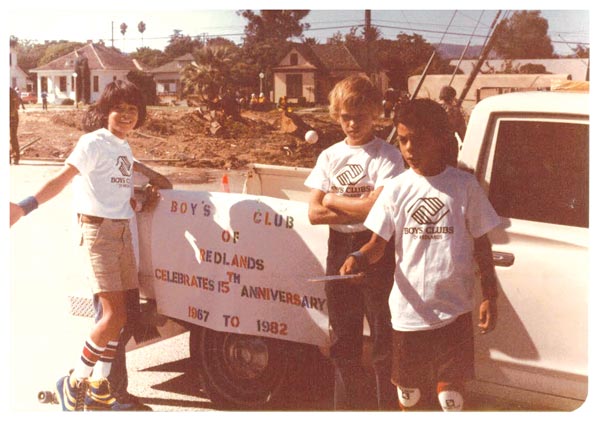 Ask P.T. McEwen anything about the Boys & Girls Club of Greater Redlands-Riverside and the club CEO will answer in one phrase:
"It's all about the kids."
And on May 6, area youth, former club members, staff and board members will share just how much the club really is "all about the kids" during its 50th anniversary celebration planned at the University of Redlands.
To mark the milestone, the 50th anniversary program will be held under the stars and will include highlights of the club's history and its impact on the community. Personal stories like those from Isabel Cruz, the organization's Youth of the Year, will be shared.
Isabel, a Citrus Valley High School junior, hopes her personal struggles encourages other teens to have self confidence.
Isabel was constantly teased in elementary and middle school, and by the time she came to the Boys & Girls Club, she was insecure and didn't care about school.
Since then, "being a member of the Club has opened my eyes to how important personal growth is for teens who have been in my position. It showed me that no matter how many times I fall due to someone's negative judgement, I can get up and keep moving forward with my newly gained confidence." Additionally, relationships with Club staff and other members inspired her to do better in school. She hopes to transfer to USC or UC Berkeley after community college and wants to be an author or journalist.
---
History
The Club began in 1967 as the Boys' Club of Redlands.
"It's first location was an old packinghouse on Sixth Street. It moved several times over the decades and was even in danger of closing a few times. The community rallied and raised money each time, and found ways for Club programs to continue. Club members even got involved in fundraising, at one time operating a newspaper recycling enterprise and screenprinting business.
Its first permanent clubhouse opened on Clay Street about 10 year ago after a multimillion-dollar capital campaign. Today, the Club has service locations in 11 communities and serves more than 3,000 youth a day."
Celebrate Tickets for the Boys & Girls Club 50th anniversary celebration are $90 each and include appetizers, dinner, and drinks. Community members can also enter a raffle for two tickets to "La La Land in Concert" at the Hollywood Bowl. Tickets are one for $5, three for $20, eight for $20 and 22 for $50. The raffle will benefit the Club's scholarship fund.
To learn more or to register for the event, visit www.BeGreatIE.org.